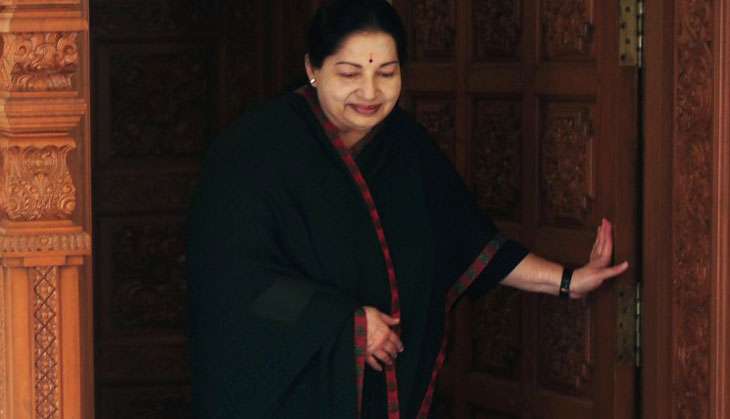 Tamil Nadu Chief Minister J Jayalalithaa died today, almost two months after battling for her life at a hospital in Chennai.
The 68-year-old All India Anna Dravida Munnetra Kazhagam (AIADMK) leader suffered a cardiac arrest on 4 December, following which she was put on life support.
Born on 24 February 1948, Jayalalithaa was a popular face in Tamil cinema between the years 1961 to 1980. She gave up the silver screen after another actor-turned-politician, MG Ramachandran (MGR) introduced her to politics. After MGR's death, Jayalalithaa proclaimed herself his political heir.
She was the second female chief minister of Tamil Nadu after Janaki Ramachandran. In May this year, she became the chief minister for the fifth time.
Notably, it was for the first time in 32 years that voters across Tamil Nadu had chosen to give a consecutive term to one party.
In 1972, Jayalalithaa was awarded the Kalaimamani by the Government of Tamil Nadu. She has received several honorary doctorates and other honours, beginning with an award from the University of Madras in 1991.
Jayalalithaa's political career has managed to withstand a number of tremors. On 27 September 2014, she was sentenced to four years in jail and fined Rs 100 crore by the Special Court in Bengaluru. She was convicted in an 18-year-old disproportionate assets' case, launched by Janata Party president Subramanian Swamy (now member of Bharatiya Janata Party) on 20 August 1996, on the basis of an Income Tax Department report on her.
To say that Jayalalithaa enjoyed a deity-like status among the people of Tamil Nadu would not be an understatement. A reported 113 people across Tamil Nadu suffered heart attacks, while 41 allegedly committed suicide after news of her conviction broke.