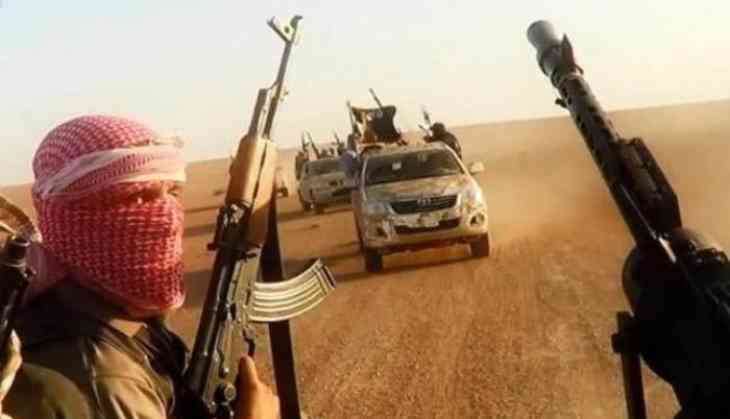 The Defence Experts on Sunday condemned the recent terror attack in London that claimed seven lives and said that the Islamic States of Iraq and Syria (ISIS) is radicalizing the migrant Muslim youth settled in Europe very fast to carry out their plan to take over West.
Defence Expert Major General (Retd.) D. K. Mehta said that the ISIS is planning to take over the West and for that they have gathered adequate support of Muslims in France and Spain.
"The boys who have carried out the attack were from immigrant families. They are not educated. They have been drilled that if you die they will go to heaven due to which they carry out such operations. The ISIS is radicalizing the Muslim youth in Europe very fast," Defence Expert Major General (Retd) D.K. Mehta told ANI.
Another Defence Expert Lt. General Retd. Rameshwar Roy told ANI that the worldwide phenomena of terrorism are here to stay now.
"The population that has got displaced has moved to Europe. They have got the shadows of the conflict which are going and therefore quite likely that their motivation hasn't ended. They are likely to carry out this kind of attack in some form or the other," he added.
Meanwhile, the British Police have confirmed the arrest of 12 persons in connection with the terror attacks at London Bridge and nearby areas that killed seven people and injured dozens others.
"Officers from the Met's Counter Terrorism Command have this morning, Sunday 4 June, arrested 12 people in Barking, east London, in connection with last night's incidents in London Bridge and the Borough Market area.
Searches of a number of addresses in Barking are continuing," London's Metropolitan Police said in a statement.
Earlier, condemning the brutal attacks at the London Bridge and nearby, British Prime Minister Theresa May has said that there is "far too much tolerance of extremism in our country".
She said that election will go ahead as planned on Thursday and the national campaigning will resume on Monday.
Asserting that the country is experiencing a new trend of brutal terror, May proposed to review counter-terrorism laws, and suggested longer sentences for some of the offences.
"We will come together and, united, we will take on our enemies, she says. And that's it. We'll post a full summary shortly," The Guardian quoted May as saying.
She said that when it comes to tackling terrorism things have to change.
Highlighting that this was the third terror attack Britain has experienced in three months, after the Westminster and the Manchester Arena attacks, May praised the efforts with which police responded to these terror attacks.
She said five credible attacks since the Westminster attack have been disrupted by the police.
She also outlined four important areas that need to be changed in wake of the new terror attack
The four important ways which May said needs to be changed were:
• Defeating the extreme Islamist ideology by maintenance of a counter-terrorism operation and by persuading people that 'pluralistic British values' are superior.
• By not giving the terrorists safe space online for the plotting of terror attacks.
• There must be action at home.
• To review the counter-terrorism strategy, to ensure the police have the powers they need.
She also said the people need to be more vigilant in identifying and stamping out extremism across society.
May had earlier chaired a meeting of Cobra, the government's emergency committee.
At least seven persons were killed during attacks in two closely connected areas of London on Saturday night.
Three suspected attackers were shot dead by the police.
The incidents took place on London Bridge and in nearby Borough Market.
It was the third terror attack to strike the country this year, after a man drove a car into pedestrians on Westminster Bridge in March and a bomb attack on an Ariana Grande concert in Manchester two weeks ago.
Following the attack, London Mayor Sadiq Khan said the threat level in the country is still "severe".
-ANI