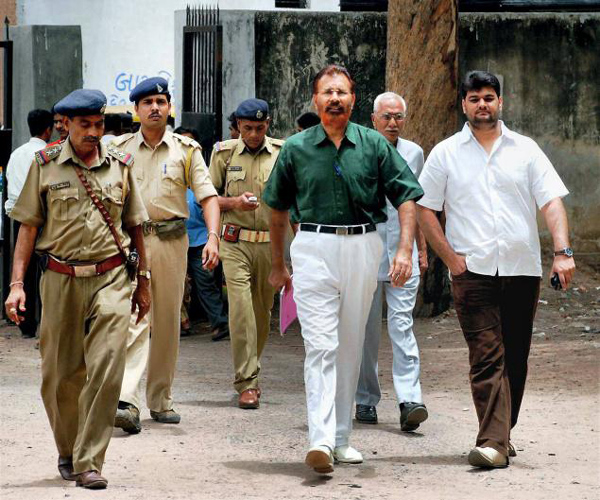 Former DIG of Gujarat, DG Vanzara, who is an accused in the Ishrat Jahan encounter case has reacted to 26/11 conspirator David Headley's statement to a Mumbai Court that Jahan was an LeT suicide bomber. Speaking to news agency ANI, he said that with Headley's statement, the Gujarat Police's stand has been vindicated.
Here's what he told ANI:
What Headley has said is nothing new, Gujarat Police's stand has been vindicated.
It was termed a fake encounter when it was a real encounter.
All agencies and those saying the encounter was fake should know that it has to be proved in court.
Investigating Officer's word that the encounter was fake is not word from the Gita, Bible or Quran.
What was the Gujarat Police's stand?
It was on June 15, 2004, that Ishrat Jahan Raza and three others, Pranesh Pillai (alias Javed Gulam Sheikh), Amjad Ali Rana and Zeeshan Johar, were killed in an encounter by the Ahmedabad Police.
The Gujarat Police stated that Ishrat, along with three other people, had been gunned down near Ahmedabad by a police team from the Detection of Crime Branch (DCB) of the Ahmedabad City Police.
The police claimed that the four were connected with the Lashkar-e-Taiba and had come to Gujarat to assassinate the then Gujarat chief minister, Narendra Modi, to avenge the communal riots of 2002 which had led to the deaths of numerous Muslims.
However, an investigation by the Supreme Court monitored Special Investigation Team and the Central Bureau of Investigation concluded that the encounter was fake.
Vanzara, also accused in the Sohrabuddin Sheikh encounter case, was in jail for seven years and was granted bail in February 2015.