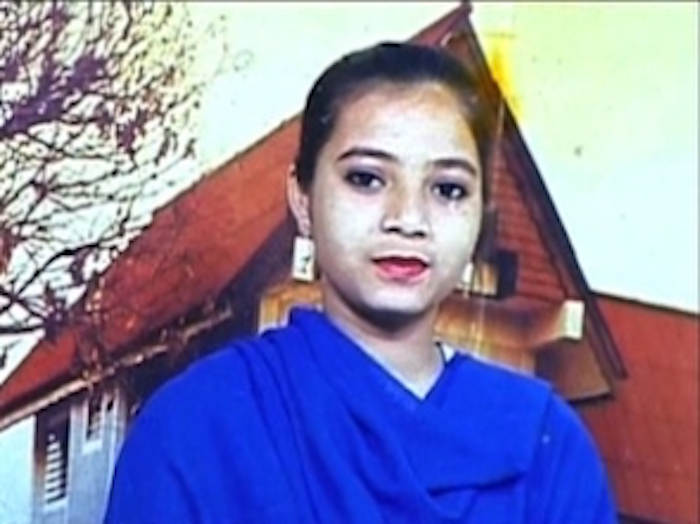 In view of the statement on Ishrat Jahan made by 26/11 conspirator, David Coleman Headley, the Supreme Court on 1 March agreed to hear a plea - filed by ML Sharma - seeking to quash the criminal case against the Gujarat police who were involved in the case.
In his deposition last month, Headley had claimed that Mumbra resident Ishrat Jahan was a suicide bomber for Pakistan-based terror outfit Laskhar-e-Taiba. Headley told the court via video conferencing:
"The operation was about shooting the police at some naka. One woman LeT named Ishrat Jahan was involved. Muzammil Bhatt was the head of our group before Sajid Mir".
In June 2004, Ishrat Jahan, Javed Sheikh, Zeeshan Johar and Amjad Ali Rana were shot dead by the Gujarat police on the outskirts of Ahmedabad. The police had alleged that Ishrat and her associates were LeT operatives involved in a plot to assassinate the Narendra Modi - the then chief minister of Gujarat.
After a long investigation, in 2009, an Ahmedabad Metropolitan court ruled that the encounter was staged.
Earlier, Former Home Secretary GK Pillai said it that investigation would verify Ishrat Jahan was a terrorist, but added that her name found mention in Lashkar-e-Taiba's list of martyrs.
Pillai told ANI that it was a matter of investigation whether Ishrat was involved or an unwitting player. "There was no direct evidence, except that LeT did put her name on the website and later on withdrew it, so I said maybe she was unwitting player."
However, taking responsibility for the second affidavit, former finance minister P Chidambaram said that it was disappointing that Pillai was distancing himself from the matter. He told reporters:
"Which part of the second affidavit is wrong? I accept the responsibility for this affidavit. It is disappointing that the Home Secretary, who is equally responsible, wants to distance himself from that".
- ANI