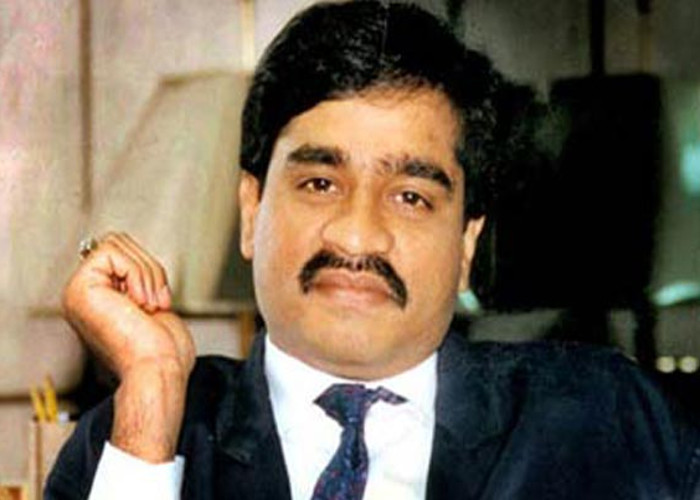 Indian intelligence agencies suspect that Pakistan's intelligence agency, the Inter-Services Intelligence (ISI), is reactivating underworld don Dawood Ibrahim's network to set up a new terror module in India.
According to a Mail Today report, the banned terror outfit Students Islamic Movement of India (SIMI) has also been roped in to execute the plan.
According to the Indian intelligence agencies, terror outfits like the Indian Mujahideen (IM) and SIMI have been disintegrated to some extent. But the ISI is now seeking the help of Dawood to stoke violence in the country.
Funds are being transferred abroad and local men are being picked up in the underworld to target prominent people and places - actions that will communal violence in the entire country.
An agenda of terror
Security officials have stumbled upon some facts which helped them establish links between the murders of two Bhartiya Janta Party (BJP) workers in Gujarat Bharuch district of Gujarat and the arrest of Syed Rehman - a close aide of Dawood's number one man Chhota Shakeel.
Officials believe that Rehman was hired to kill a Sri Ram Sena leader in Bengaluru and that Dawood's D-Company supplied funds to assassinate the leaders in both occasions.
These facts indicate that ISI, along with the support of D-company, is trying to set up new terror network in India. The D-Company has easy access to local logistics. They have reportedly made a hit list of political leaders and prominent people. The underworld, according to security agencies, is also trying to trigger communal clashes by using the Babri Masjid and Godhra slogans.
Right-wing leaders on target
Former BJP President of Bharuch district and senior Rashtriya Swayamsevak Sangh member Shirish Bangali and Pragnesh Mistry, General Secretary of Bharatiya Janta Yuva Morcha in the district were shot dead by gunmen on 2 November.
According to the Mail Today, Himanshu Shukla, Superintendent of Police (Gujarat Anti-Terrorism Squad), Javed Dawood Patel, also known as Javed Chikna - one of Dawood's aides had funded Rs 50 Lakh for the murder of the Bharuch leaders. Javed is an accused in 1993 Mumbai serial blasts.
Officials believe the D-Company wanted to spark communal tension in the state by assassinating these leaders. Drawing similarities between Bharuch and Bengaluru cases, Shukla stated that the modus operandi that has been adopted in both the cases is similar.
NIA to take over probe
The Gujarat government has asked the centre to transfer the case of the BJP leaders' murders to the National Investigation Agency (NIA).
Nine persons were arrested from different parts of Gujarat, Rajasthan and Uttarakhand by the police after the twin murders in Bharuch.
Earlier this year, a group of alleged terrorists were arrested in Madhya Pradesh. According to the Intelligence Bureau, the group had plans to target RSS and BJP leaders outside the state.
Security officials are concerned that the ISI and D-Company are currently working with these modules in other parts of the country. They claim that other places in the country are also vulnerable to such attacks.