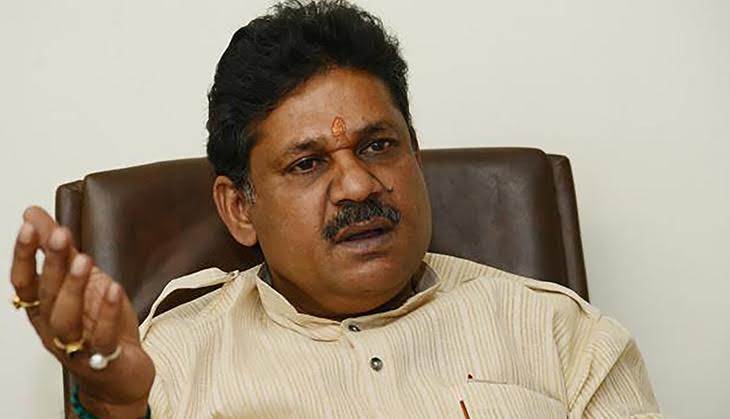 Rumour mills are rife with speculations that suspended BJP MP Kirti Azad is going to join 
Janata Dal (United
)
. Although no official statements have been made, Azad and his wife Poonam have been lately praising Bihar Chief Minister Nitish Kumar. 
Particularly, Kumar's commitment to the total prohibition of alcohol in the state seems to have won over Azad, who was a bitter critic of the JD(U) chief earlier. Azad retweeted a media report of his wife praising Nitish Kumar today and the tweet also carried the hashtag #ModiBowsBeforeChina. 
According to a report in Prabhat Khabar, Poonam Azad praised Nitish Kumar while revealing that her husband is waiting for a final signal from the BJP on his future in the party. However, any further delay on the part of BJP could lead to Azad switching sides. Poonam supposedly said that there is no dearth of political options for Azad. 
Kirti Azads wife Poonam also praised Nitish Kumar @BJP4India @NitishKumar @KirtiAzadMP #ModiBowsToChina pic.twitter.com/D2t33Eb7Eh

— Veer Bhadra Singh (@veersingh927) April 26, 2016
In December 2015, Azad was suspended from BJP for attacking Finance Minister Arun Jaitley and alleging corruption in the DDCA which was headed by the BJP leader for over ten years. Azad had always maintained that his suspension was completely unfair and claims that he was never given a patient hearing by the party high command at a time when he was only trying to uncover corruption in the Delhi cricket association. 
To further prove his selfless commitment to the party and his will to fight corruption without any political agenda, he pointed out that despite his father being the former chief minister of Bihar, he was never given any political favours or a plump ministry during his tenure. 
Back then, Azad had found support in Delhi Chief Minister Arvind Kejriwal, leading to speculations that he might join the Aam Aadmi Party.