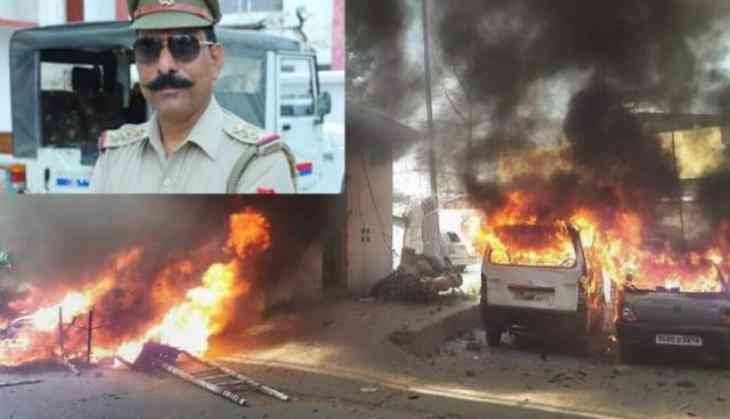 Another video released related to the violence in Uttar Pradesh's Bulandshahr on social media on Monday. In the new video, the mob can be heard 'maaro, maaro' and also shouted to snatch the gun of the Inspector Subodh Singh.
In the three-minute mobile phone video, the details about the killing of the police officer in Bulandshahr violence over cow slaughter allegations.
The video also revealed the sequence that led to a local resident Sumit being shot and after him the inspector Subodh Kumar Singh was shot and he can be seen lying on the field in an unconscious stage.
Before killing the inspector, the attackers were heard shouting that 'chheen lo bandook iski' and after which the inspector was lying on the ground.
On Monday, another video released in which Singh's killing can be seen that how mob attacked his jeep in which three policemen tried to take the injured inspector for the treatment.
Because of the mob attack, Subodh Singh colleagues left him in alone in the jeep.
Now, this latest video which comes out on Wednesday showed that Kumar was walking in front of the mob, which was doing protest and abusing police personnel.
After a while, the Inspector appeared to be injured with bullet wounds on his chest and two to three people taking him away from the protest spot for the treatment.
Meanwhile, the authenticity of the video is yet to ascertain which have been spread over the social media. On the other hand, the Special Investigation Team (SIT) is considering all such videos as an evidence to probe into the matter, said HT reports.
Watch Video:
Also read: Bulandshahr Violence Case: Shaheed Subodh Kumar wife left in trauma and said, 'mujhe unke pass jana hai;' see video