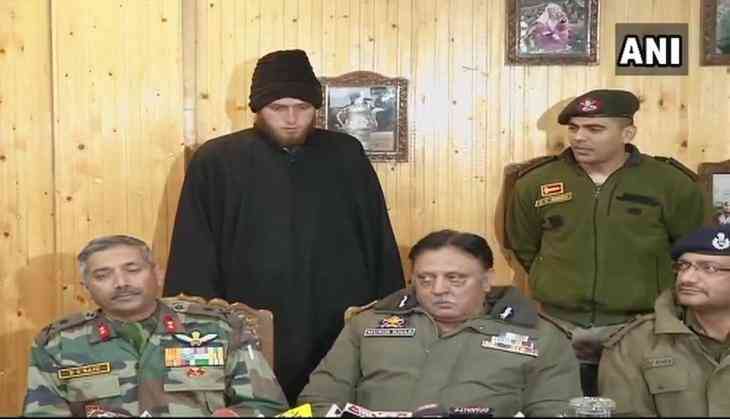 Kashmiri footballer Majid Khan was rescued from the clutches of the Lashkar-e-Taiba (LeT) in a true James Bond movie style.
Talking to ANI on the condition of anonymity, a source familiar with the 'rescue plan' said a close family member of Majid approached a senior officer of the Army on November 16 and said that Majid had a change of heart and wished to escape from the LeT.
The family member also informed the Army officer of Majid's anxiety renouncing the dreaded terror group since even a hint of Majid's intentions would amount to treason within the ranks of the terror group tantamount to an automatic death sentence.
"There was an unknown fear in the relative as he was not sure if the plan would be successful. But, he had faith in the system. He felt that the senior officer of the Army will be true to his words and not let him down," said the source.
The source further added: "A foolproof plan was chalked out and it was conveyed to Majid through intermediaries. Being among the dreaded terrorists, making one wrong move would have cost Majid his life. However, as per plan Majid slipped out in the night and surrendered before the Army waiting in vicinity of a pre-selected area."
Majid Khan's brave decision to renounce terrorism and ditch the LeT was lauded by army officers who helped the aspiring Kashmiri footballer reunite with his family. Majid Khan's decision to reintegrate with Kashmiri society was announced in a televised press conference even as the LeT tried to salvage some of their tarnished pride by claiming they had 'allowed' his release on humanitarian grounds.
"How fake can this be? And, the perpetrators of crime want their story to be believed by innocent young minds!," added the source.
"The rehabilitation process of Majid has started. It's a long journey. I hope his actions motivate others to follow suit. I wish him good luck in all his endeavors. May Allah be by his side as he embarks on this new journey of his life," the source added.
"It was a very brave decision by Majid Khan. I compliment him and assure that he will be able to get back to normal life very soon," said Major General BS Raju, who heads the Victor Force that performs counter-insurgency operations in five districts of South Kashmir.
Majid Khan's surrender came after tearful appeals were made by his parents when they saw the 20-year-old in pictures carrying an assault rifle with terrorists.
-ANI