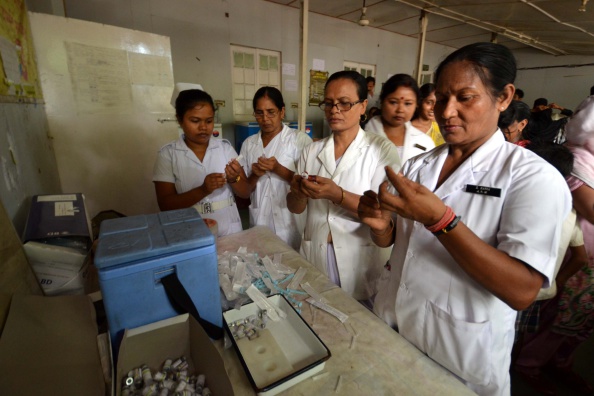 The Indian government has contacted authorities in the UK to ascertain the impact of new immigration rules on Indian workers currently employed in that country, Minister of State for Overseas Indian Affairs, V K Singh, told the Lok Sabha on Wednesday, 22 July. As per the new rules, the salary threshold for Tier-2 category workers from non-European countries will be 35,000 pounds per annum. The Tier-2 category includes nurses and chefs.
Thousands of Indians likely to be affected
Thousands of nurses from non-European countries are currently employed with the state-funded National Health Service (NHS). India currently accounts for over 15,000 of them. The average salaries of nurses in the UK range between 21000 pounds a year to 28000 pounds a year. The new rules, which will come into effect from 6 April, 2016, could force many of these nurses to leave the country.
Government engaging with Indian associations in UK
In light of the new rules, the Indian government has started engaging with Indian associations in the UK to make appropriate presentation to the British Advisory Committee on the issue, V K Singh explained in the Lok Sabha on 22 July. "The High Commission of India is in touch with the UK authorities to ascertain the impact of the changes in immigration rules on Indian nurses in the UK," he added.