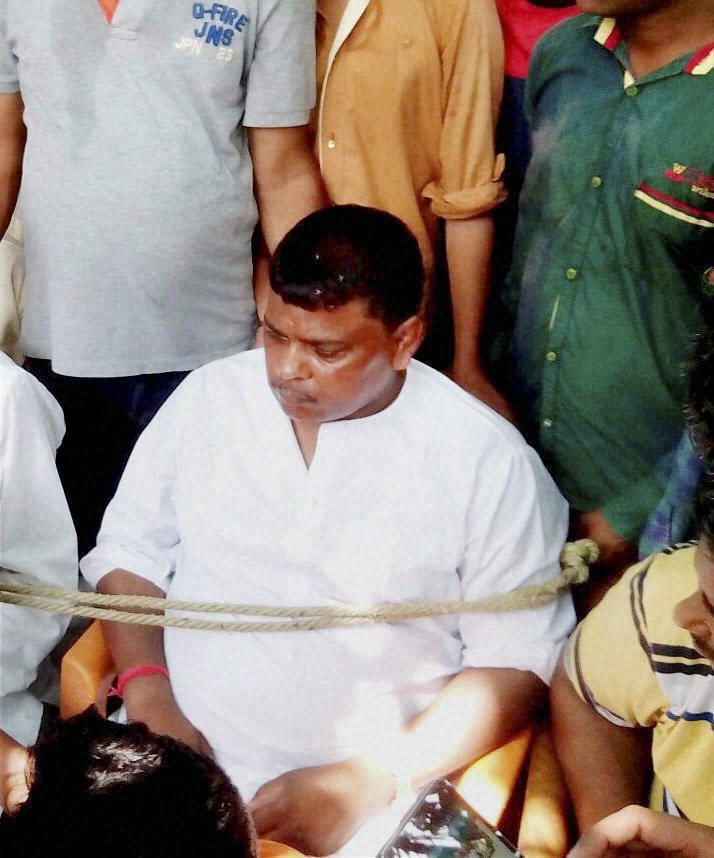 Member of Legislative Assembly from Mughalsarai, UP, was held hostage by people from Ward 13 of his constituency because of frequent power cuts in the area.
What happened?
Bahujan Samaj Party member and MLA from Mughalsarai, Babban Singh Chauhan, along with Corporator Murshida Sheikh's husband, visited the Alinagar basti of his constituency. The residents had been suffering from a power cut since the past week due to a faulty transformer, and had made repeated requests to the relevant authorities, but in vain.
The MLA went to the basti to pacify the residents and give Eid greetings. It was then that the residents tied him up and held him hostage, demanding action.
While the MLA and his aide tried to contact the District Magistrate and the power department for help, the police reached the venue only four hours later. While the MLA has not filed an FIR, the police has said that it would take 'preventive action' against the people involved.
What do the citizens want?
The citizens are demanding that the power be routed to them from the urban centre, the nearest one being the Mughal Sarai feeder. They are also suffering from water problems for more than a week now.
Source: The Hindu, The Indian Express