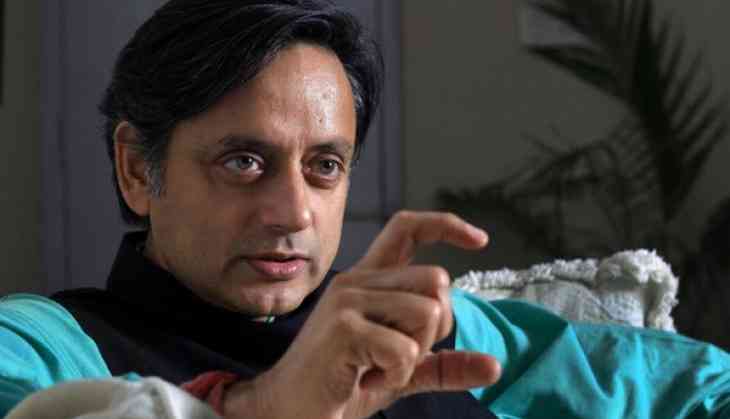 The
Congress
on March 23, said that India wants to establish good relations with Pakistan but not at the cost of self-respect.
Referring to Pakistan's High Commissioner Abdul Basit, Congress leader Shashi Tharoor said the job of an ambassador is to make friends.
"As far as India is concerned, we want good relations with our neighbours but not at the price of our self-respect. He has fired a parting shot before leaving this country," he said.
He further said India will strongly resist the efforts made by Pakistan to send trained and armed militants and terrorists across the border.
" Abdul Basit clearly wishes to give his voice in support of such disgraceful and criminal activities, which in my view is not an appropriate statement by a diplomat in our country," Tharoor added.

Meanwhile, another Congress leader Rajeev Shukla said Basit's statement proves that Pakistan will not stop from such activities.
"They have always interfered in the internal matters of our country which they should not. On the other hand such statements by an envoy signals that Pakistan is supporting terrorist activities," Shukla told ANI.
Basit earlier in the day expressed Islamabad's desire to have good relations with India as well as to address the Kashmir issue.
"Pakistan has always tried to maintain good relations with its neighbors. We also want good relations with India," he said on the occasion of Pakistan Day celebrations.
He also extended support for the Kashmiri separatists, saying their struggle is for the freedom.
"Struggle for freedom of Kashmiri people will one day succeed by the grace of god," he said.
Earlier this month, India had made it clear at the United Nations (UN) that Kashmir is an integral part of the country.
New Delhi had also pointed out that Pakistan continues to be an illegal occupant of its territory.
India has also said that the main problem in the state is cross-border terrorism, which Pakistan uses as an instrument of state policy.
-ANI