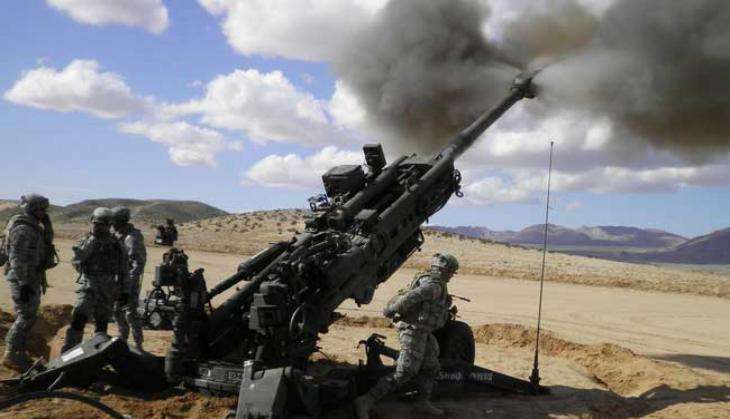 Breaking the Bofors jinx, India and the US on 1 December, inked a nearly Rs. 5,000 crore deal for 145 M777 ultra-light howitzers, which will be mostly deployed near the borders with China.
This is the first deal for artillery guns since the Bofors scandal in 1980s.
"India has today signed the Letter of Acceptance which formalises the contract between India and US for these guns," sources said.
The deal for 145 American ultra-light howitzers, costing about Rs. 5,000 crore was recently cleared by the Cabinet Committee on Security (CCS).
The deal was inked as a two-day meeting of the 15th India-US Military Cooperation Group (MCG) began in Delhi.
India-US MCG is a forum established to progress Defence Cooperation between HQ Integrated Defence Staff and US Pacific Command at the strategic and operational levels.
The meeting commenced with the US Co-Chair Lt Gen David H Berger, Commander US Marine Corps Forces, Pacific calling on Lt Gen Satish Dua, CISC, HQ IDS.
The MCG meeting is co-chaired by Air Marshal AS Bhonsle DCIDS (Operations), HQ IDS.
--PTI