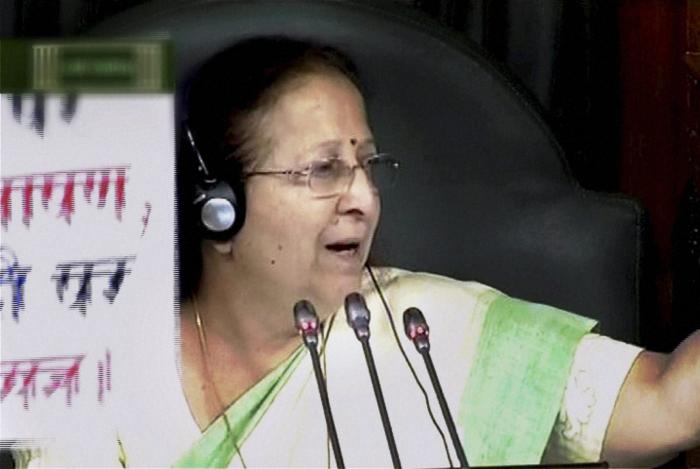 Lok Sabha speaker Sumitra Mahajan has confirmed that India will boycott the upcoming conference of Commonwealth Parliamentary Association (CPA) being hosted by Pakistan if Jammu and Kashmir's speaker is not invited.
Islamabad has invited Mahajan and speakers of other state assemblies to the nine-day conference that would start on September 30. However, no such invitation has been sent to J&K. Pakistan has cited 'disputed nature' of Kashmir as the reason for ignoring the state.
Mahajan had called a meeting of all speakers today to take a decision on whether India will attend the Commonwealth meet or not. Mahajan said: "We've decided either the venue should be changed or India region will not attend the CPA conference."
This has further strained India and Pakistan's relationships amid increased cross-border tension following several ceasefire violations and terror attacks in Gurdaspur and Jammu and Kashmir.
The CPA Conference is expected to get 500 participants including, Speakers, Presiding Officers, Deputy Presiding Officers, Parliamentarians as well as other important parliamentary stakeholders from 53 member countries, to discuss global political issues.