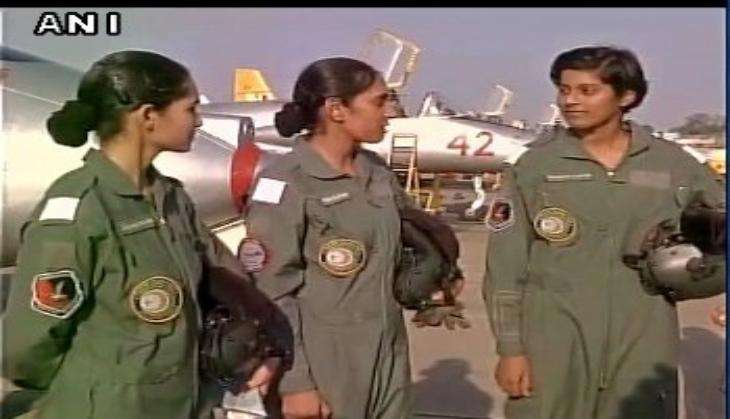 Bhawana Kanth, Avani Chaturvedi, and Mohana Singh crafted history by becoming India's first women fighter pilots on 18 July after being formally commissioned in the Indian Air Force.
All the three pilots have cleared the first stage of training and have about 150 hours of flying. After getting their wings as flying officers, they are now scheduled to train for six months on the Advanced Jet Fighter - the British-built Hawk.
According to an NDTV report, the trio had already experienced some tough situations which were to be dealt with apt and spontaneous actions.
After being inducted as a fighter pilot, NDTV reported that Avani Chaturvedi recalled an incident during her second solo flight. She said, "As I started rolling for take-off near the first marker, I heard the Canopy Warning Audio."
Saying that it was all about "split-second" decisions, she added, "Had I delayed aborting the take-off or got air borne with the open canopy, it would've been catastrophic."
Flying cadet Bhawana Kanth also shared her experience and talked about her first solo spin. The fighter pilot was attempting a recovery manoeuvre when, flying at 20,000 feet, she was possessed by the thought that what will happen if the aircraft didn't respond.
She added that the fighter pilot in her took over. The aircraft, according to her "recovered from spin and so did her confidence."
Mohana Singh, on the other hand, had to deal with bad weather, thunder and lightning on her first solo flight. Even after not being able to distinguish between objects due to bad weather, she defeated all the odds.
She said, "No unnecessary head movement, switch over to instruments' is what I was taught." After gaining the control over herself, she was able to recover the aircraft.