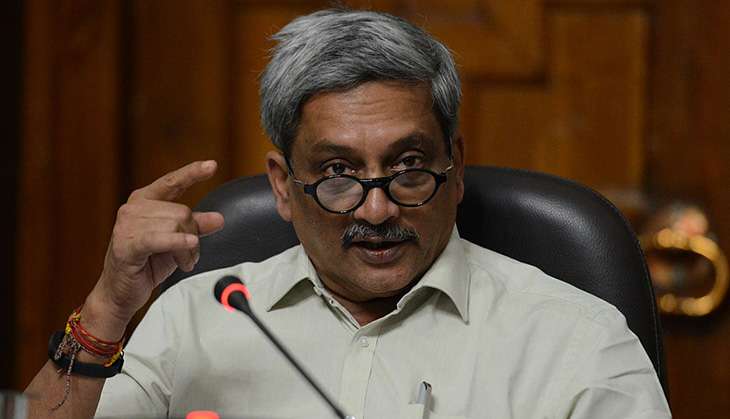 Asserting that India and Russia are on the same wavelength with regard to their being no double standards in defeating terrorism, Defence Minister Manohar Parrikar, on 26 October, acknowledged Moscow's consistent and unwavering support to New Delhi.
"Russia's strong stand in active engagement efforts to eliminate terrorists in the west area is also noticed by us. We both recognise that terrorism cannot be defeated with double standards," Parrikar said.
"We appreciate Russia's consistent and unwavering support for India in our efforts to eliminate this menace which is a manifestation of the continued presence of terrorist groups in India's neighbourhood," he added.
Parrikar's expressed this view after India and Russia held detailed discussions for deeper military cooperations, especially with regard to the joint production of fifth generation fighter aircraft, upgradation of Su-30 MKI planes and firming up the contract for the S400 Triumf air defence system.
Parrikar reiterated that there is a need for zero tolerance and collective efforts to combat terrorism.
Echoing similar sentiments to his Indian counterpart over the issue of terrorism, Russian Defence Minister Sergei Shoigu said it would be unacceptable to employ double standards or even triple standards in dealing with terrorism.
"It is hard to overestimate the significance of the counter terrorism issue," he said.
Shoigu co-chaired a meeting of the Indo-Russian Inter Governmental Commission on Military Technical Cooperation (IRIGCMTC) on Wednesday with his Indian counterpart Manohar Parrikar.
It was during a meeting of the commission in Moscow last year that both sides had firmed up plans to acquire the air defence system and other deals which were recently signed on the sidelines of the BRICS meet in Goa.
India and Russia revived talks in February on the much delayed FGFA project after a clearance from Parrikar.
In 2010, India had agreed to pay USD 295 million towards the preliminary design of the fighter, called in India as Perspective Multi-role Fighter (PMF).
The two sides are also expected to discuss the upgrade of SU-30 MKI, India's front line fighter aircraft.
Russia is also eyeing the multi-billion dollar deal for P75-I project of India under which six conventional submarines are to be built with air independent propulsion systems.
--ANI