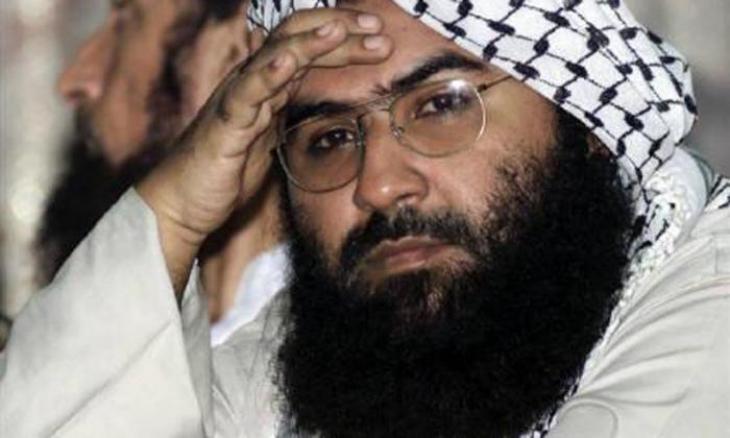 India had apparently offered Afghanistan's then Taliban government money to arrest and hand over Maulana Masood Azhar, Mushtaq Ahmed Zargar and Ahmed Omar Saeed Sheikh, the three men exchanged by India for those aboard the Indian Airlines flight IC 814 that had been hijacked from Kathmandu to Kandahar in 1999.
Azhar, head of the terror group Jaish-e-Mohammed, made this claim in his obituary for Mullah Akhtar Mohammad Mansur, the Taliban chief who died in a US drone strike last month. In 1998, Mansur was the civil aviation minister in the Taliban's Islamic Emirate of Afghanistan.
The alleged offer to arrest and hand over the three was made by then foreign minister Jaswant Singh to Mullah Akhtar Mohammad Mansur, says The Indian Express quoting Azhar's obituary.
Azhar, Zargar and Sheikh, all in Indian jails in 1999, had been swapped for the passengers and crew of IC 814 on 31 December, 1999. Mansur had received Azhar at Kandahar airport.
Azhar wrote in the obituary: "Once I had a meeting with Mullah Akhtar Mohammad Mansur at Kandahar airport. This airport came under his ministry. I was part of a delegation from Karachi. Taliban had provided a plane to bring the delegation from Kabul to Kandahar where Mullah Akhtar Mohammad Mansur welcomed us. He took the guests to the VIP lounge... Mullah sahib made me sit next to him on the sofa. Then he told me that Indian foreign minister Jaswant Singh sat on the same sofa when he brought you to drop you at Kandahar."
The obituary continued: "... he (Mansur) started repeating the story of that day with a lot of pleasure. He said that Jaswant Singh had told him that our prisoners (Azhar, Zargar and Sheikh) would still be in Afghanistan and you arrest them and hand them over to us, hum aap ki hukumat ko malamaal karengey (we will make your government rich)."
In response, Mansur apparently told Singh: "...if you are able to return (to India) safely, even that would be a big thing."
However, AS Dulat, head of the Research and Analysis Wing (R&AW) at the time, said: "It is bunkum. Unfortunately, the claim is regarding a conversation between two men that nobody can verify because one is dead and another is in coma."