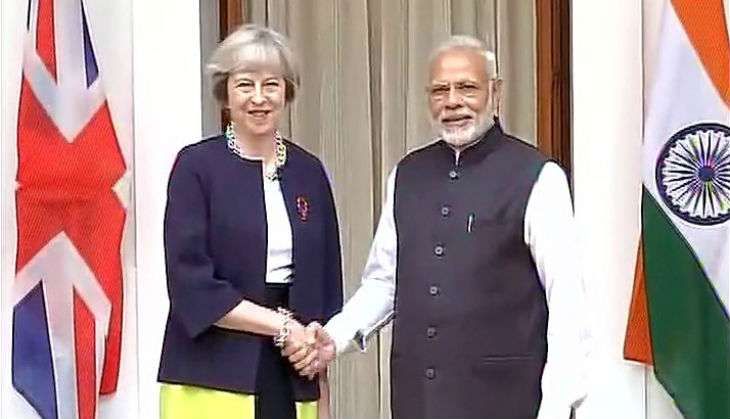 Prime Minister Narendra Modi and British PM Theresa May, on 7 November, inked two Memorandums of Understanding -Intellectual Property and the Ease of Doing Business.
PM Modi said the India-UK bilateral trade has remained the same in the last five years. He added that India is the third-largest investor in the UK and asserted that 'Make in India' will be the key aspect in the cooperation.
PM Modi reiterated that India and UK must continue to nurture research in various sectors, including healthcare, that can fight global challenges. He also elaborated on the flagship programmes of the Centre, including digital India.
Taking up cross-border terrorism, PM Modi said that they agreed that terrorism is not a limited security challenge and it moves across borders and affects entire humanity.
"I conveyed our deep concerns to PM May regarding cross border terror and the need for international community to take strong action."
Seconding her Indian counter-part, Theresa May said, "We both face the shared threat of terrorism as individual countries, as partners, and as global powers. Both UK and India face an increasing threat of cyber attack from other states, terrorists and criminals operating in cyber space."
Speaking on the visa for Indian students, Theresa May said the UK will continue to welcome the brightest and best students from India to UK to study.
The two MoUs inked mainly pertain to improving relations between both the nations when it comes to business and industry in different sectors and build partnership.