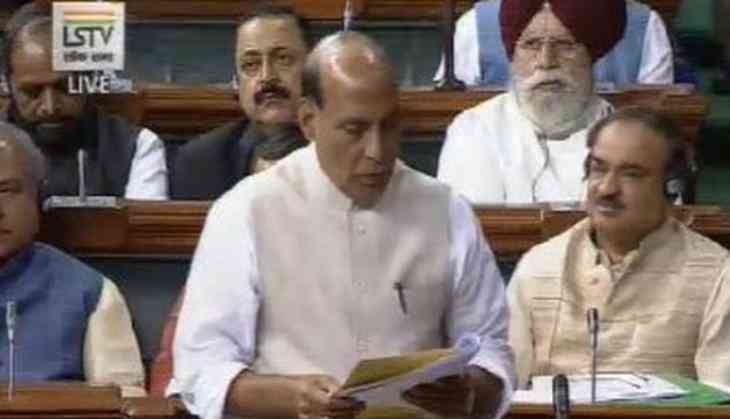 Union Home Minister Rajnath Singh on Thursday said that incidents regarding Indians in U.S have been taken very seriously, adding a statement on behalf of the Government of India will be given in the Parliament next week.
Singh made this assertion while addressing the second leg of the Budget Session, which began today.
Looking forward to a healthy debate in the Budget Session of Parliament, Prime Minister Narendra Modi earlier in the day expressed confidence that the much-awaited legislations related to the Goods and Services Tax (GST) will be passed this time.
An Indian engineer, Srinivas Kuchibhotla was killed and Alok Madasani, another Indian was injured in a shooting by navy veteran Adam Purinton, who yelled "terrorist" and "get out of my country" before opening fire on them in Kansas last month.
--ANI