Somi Das
| Updated on: 10 February 2017, 1:50 IST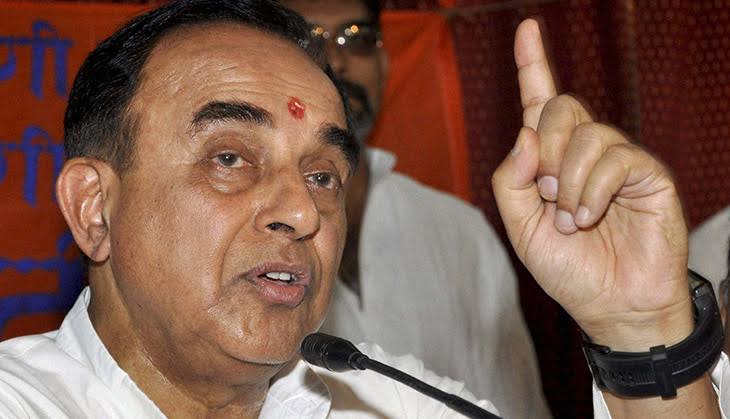 A dollop of BJP leader Subramanian Swamy's histrionics and acerbic tongue is a daily feature for all those who follow politics in India. His Twitter feed and media bytes always make news, trend on Google News and provide ample fodder for controversy.
His knack for controversial and outrageous comments has created a havoc in the upper house of the Parliament. Two days into his role as a Rajya Sabha MP, Swamy has managed to get personally chided by Chairman PJ Kurien, antagonised the Opposition, stalled the functioning of the house and gotten expunged twice in a row. 
He is BJP's go to man when it comes to bashing the Gandhis. Be it National Herald and the Agusta Westland revelations, no one other than Swamy knows a better way of attacking the Gandhis. Evidently, in the upper house too he became the de-facto voice for the BJP when the issue was taken up.
His attempts at dragging Congress President Sonia Gandhi into the VVIP chopper scam drew huge protests from her party members on the account that she was not even present in the Rajya Sabha to defend herself. It is against Parliamentary rules to name anyone who is not a member of the House. On Wednesday, a video of Congress reaction to Swamy naming Sonia Gandhi went viral. Indeed it's worth a watch:
He tried pulling off the same trick today -- antagonising Congress by bringing up Sonia Gandhi. He tried to be clever by saying: "I will not name the lady".
Further, his comments today had to be expunged following his reference to the constitution of an unnamed country while speaking about minority institutions and Aligarh Muslim University. Trouble broke out after Chaudhary Munavver Saleem (SP) in a Zero Hour mention referred to Swamy being part of the movement in 1970s to protect the minority status of Aligarh Muslim University (AMU). Swamy got up to clarify saying he had no objection to minority education institutions but the Constitution prohibits the State from financing them.
He was countered on this by the opposition to which he responded with a reference to another country, a reference that led to agitated Congress members rushing into the Well.
Kurien said he was expunging the reference to the Constitution of another country but this did not satisfy the Congress members who continued to shout slogans against Swamy. The media has been barred from reporting on it. When Swamy insisted on the fact that he wants to further clarify his stand on the minority status issue, an exasperated Kurien something very unusual: "You sit down now. Come and meet me in the Chamber later."
The House also saw other confrontational exchanges between BJP leader Mukhtar Abbas Naqvi and Kurien, again in relation to Swamy's turn to speak. 
BJP doesn't enjoy a majority in the Rajya Sabha, a reason that has led to many of its key bills being sent to the cold storage. BJP's inability to flex its political muscle in the Upper House has also led to debates on how Lok Sabha's decisions are being overpowered by the Rajya Sabha. The grouse being that the Lok Sabha actually represents people's will, given that its members are elected, while members of the Rajya Sabha are nominated. 
Swamy who was referred to as "the new gift of BJP" to Rajya Sabha by Congress leader Ghulam Nabi Azad, seems like an antidote to the ruling party's minority status in the Upper House. With Swamy replicating his Twitter and media avatar in the Upper House, it is clear that BJP wants to work on a confrontational mode rather than on a consensus.
-- With PTI inputs