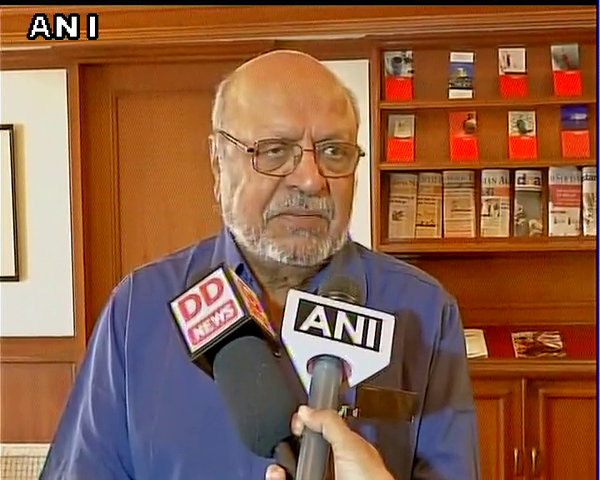 The Shyam Benegal-led committee that has been appointed by the Ministry of Information and Broadcasting to recommend changes in the way film certification functions in India met for the first time today. The meeting was chaired by I&B Minister
Arun Jaitley
. His junior colleague Rajyavardhan Singh Rathore was also present at the meet.
After wrapping it up, Rathore said that the intent of the meeting was to chart out a plan of action and bring changes in the way the Central Board of Film Certification, popularly known as Censor Board, has been functioning for ages.
Intent of the Govt is clear-Lets move from what has been to what can be now-Rajyavardhan Singh Rathore #CBFC pic.twitter.com/18TGDpvaoK

- ANI (@ANI_news) January 9, 2016
Filmmaker Shyam Benegal told ANI that the committee was finding a roadmap to work out its recommendation to be made to CBFC. He also highlighted the fact that the Censor Board's role hitherto has been 'cut based' while it should ideally be grading based.
We are finding a roadmap to workout our recommendation to be made to CBFC: Shyam Benegal pic.twitter.com/0f04C484pv

- ANI (@ANI_news) January 9, 2016
The I&B Ministry constituted the Committee after much criticism and infighting with the Censor Board on censor chief Pahlaj Nihalani's way of functioning. The Government was of the view that it shouldn't be criticised for the decisions of the Censor Board, which according to it, works without any interference.
Pahlaj Nihalani made frequent news with the unpopular cuts he made in films to fit into the mould of what he defined as "clean and healthy entertainment." The Ministry eventually decided to overhaul the process and formed the Benegal-led committee to revamp the controversy-stricken Censor Board.
The panel, which will submit its report in two months, also includes filmmaker Rakeysh Omprakash Mehra, Piyush Pandey, and film critic Bhawana Somaaya. National Film Development Council managing director Nina Lath Gupta and joint secretary (films) Sanjay Murthy will also be part of the committee.
With inputs from ANI and PTI