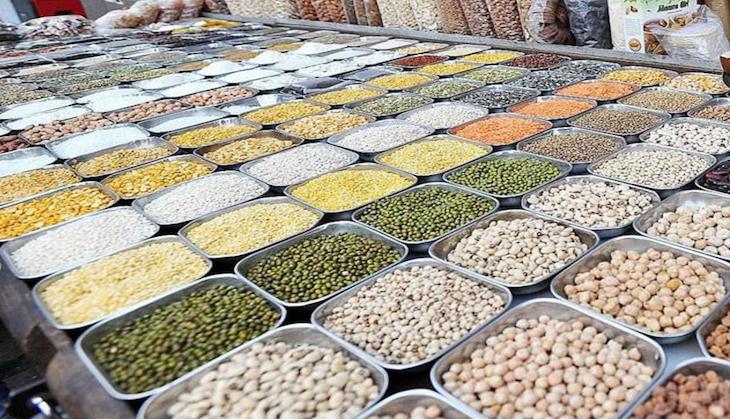 India is likely to import about 5 million tonnes of pulses during April-December, largely by private traders, to boost domestic supply and cool retail prices that have touched Rs 200 per kg.
India imported about 4.5 million tonnes in the corresponding period of the previous year. The country imported 5.78 million tonnes in the entire fiscal year 2015-16 to meet domestic demand.
"Imports are happening. About 1.2-1.3 million tonnes of pulses have already been imported. Moreover, private traders have contracted for 3 million tonnes of pulses to be shipped between September and December," India Pulses and Grains Association (IPGA) chairman Pravin Dongre told PTI.
Asked about the landed cost of imported pulses, he said it is Rs 32-33 per kg for yellow peas, Rs 92-93 for tur dal, Rs 105-106 for urad, Rs 65 for masoor and Rs 58-60 for moong. Importers are selling it to millers and whole-sellers at a very less margins, he said.
On overall imports for this fiscal year, Dongre said it would depend on the monsoon.
"If monsoon is good as projected, domestic production will increase. Then imports will be less in the last quarter of this fiscal," IPGA vice chairman Bimal Kothari said.
IPGA said the pulses prices have gone up in the domestic market due to fall in production on account of poor and unseasonal rains in two consecutive crop years.
Pulses production fell to 17.06 million tonnes in the 2015-16 crop year (July-June) from 17.15 million tonnes in the previous year. In 2013-14, output was over 19 million tonnes.
As a result, retail prices of pulses have shot up with tur dal and urad dal selling at as high as Rs 180 per kg and Rs 198 per kg, respectively, in the retail markets.
Chana dal is being sold at Rs 105 per kg, while moong and masoor at Rs 130 and Rs 110 per kg respectively.
The government recently decided to enhance the buffer stock limit of pulses to 8 lakh tonnes for making market intervention when prices firm up in retail markets. It is also importing pulses to boost domestic supply.
So far, 1.19 lakh tonnes of pulses has been procured from farmers for creating buffer stock and 46,000 tonnes have been contracted for imports.
--PTI