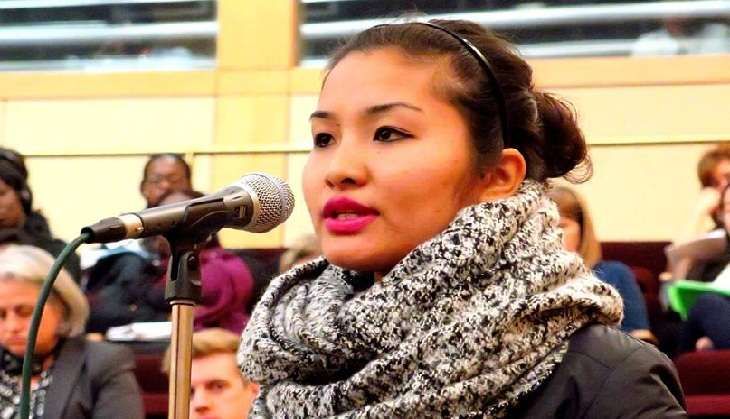 While the world has been reeling from the recent racially motivated attacks in America that claimed the lives of two black men, that in turn triggered the attack causing the death of five police officials in Dallas, racism has been running amok closer to home as well.
Adding to the barrage of racism that people hailing from the seven sister states in the North East of India have had to face in the past, a Manipuri young woman fell prey to outright racism on 10 July, at the Indira Gandhi International Airport in Delhi.
Monika Khangembam, a resident of Imphal, was on her way to Seoul, to represent India at the 10th EWHA Global Empowerment Program (EGEP) organised by the EWHA Woman's University and the UN Women, when she was stopped at the immigration desk and asked to prove her 'Indian-ness'.
She took to Facebook, writing about the blatant racial harassment she faced at the hands of an immigration officer, who thought it appropriate to ask her basic geography questions to prove her nationality. This is what she wrote: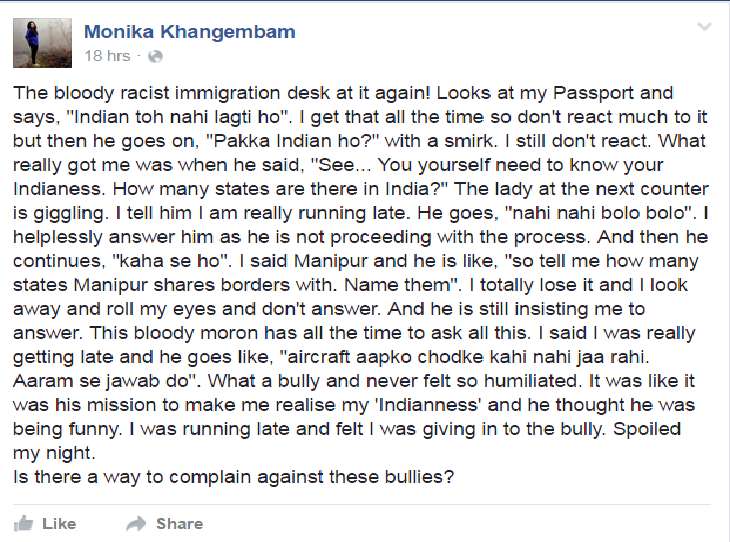 Monika Khangembam | Facebook
This has however come to the notice of Minister of External Affairs Sushma Swaraj. Even though immgrations issues would come under the purview of the Home Ministry, when a Catch journalist tweeted out to her, urging her to take action, she seems to have taken heed.
Grateful to @SushmaSwaraj for taking note of my tweet. Kindly do help stop racism against our fellow NE Indians. Tnx pic.twitter.com/gmpupCH5Cm

— Kunāl (@kunalmajumder) July 10, 2016