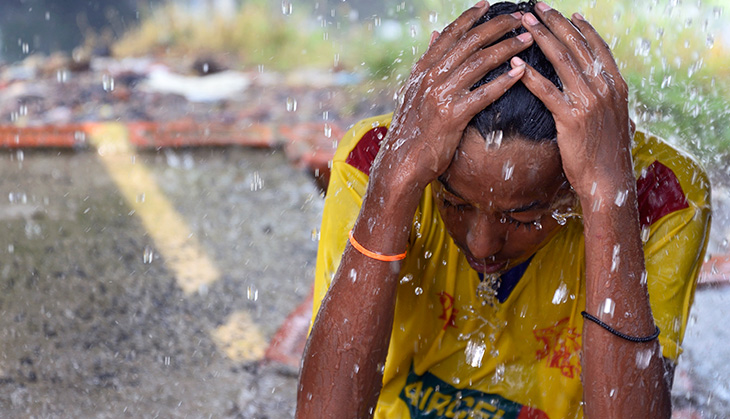 The mercury touched a scorching 47 degrees Celsius in Delhi today, following which the India Meteorological Department (IMD) declared an 'Orange Alert'. The department has also asked people to take precautions against the heat wave.
According to private weather forecasters, the temperature in Palam and Noida soared to 47 degrees Celsius today and the heat is mostly attributed to dry winds from the north-western direction.
The MeT department has issued a "severe heat wave" warning for parts of north and central India, which are already reeling under the scorching sun, over the next three days.
"Heat wave conditions continued to prevail at most places with severe heat wave at a few places over west Rajasthan, Madhya Pradesh, Vidarbha and at isolated places over Haryana and Delhi, east Rajasthan, east Uttar Pradesh and central Maharashtra," said the IMD in a statement.
In its forecast, the IMD has issued "severe heat wave" warning for Gujarat, west and east Rajasthan, west and east Uttar Pradesh, Vidarbha, west and east Madhya Pradesh for the next three days.
Several parts of the country are reeling under intense heat, while the MeT department has predicted that the onset of monsoon will get delayed by six days.
Meanwhile, several parts of Tamil Nadu and Puducherry continued to receive rains for the third day today owing to a depression.
-With inputs from agencies