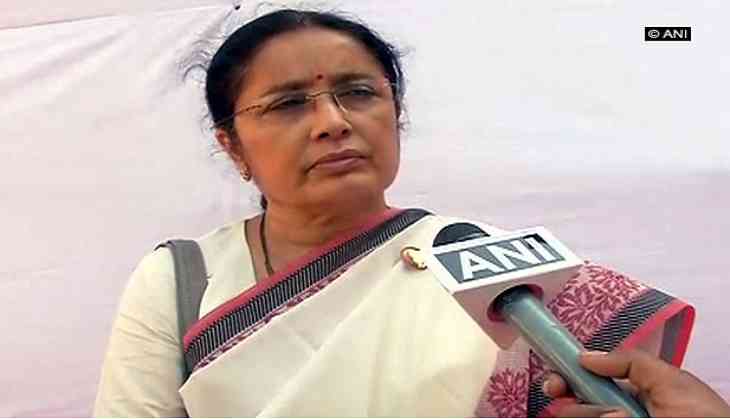 The Nationalist Congress Party (NCP) today demanded director/filmmaker Ram Gopal Varma's apology over his sexist rant on twitter on the eve of International Women's Day yesterday.
NCP leader Vidya Chavan warned the filmmaker of dire consequences if he does not tender an apology for his remark.
"He (RGV) should apologise for his remark. If he doesn't, we will try to beat him with shoes," Chavan told ANI.
On the occasion of International Women's Day, RGV expressed his opinion and stated he wishes it to be celebrated as a Men's Day.
Famous for his controversial tweets, RGV yesterday took to Twitter to express his wish to celebrate the day as Men's Day.
"Women's day should be called #MensDay because men celebrate women much more than women celebrate women," he tweeted.
On this note, he further tweeted that every woman should keep men happy like Sunny Leone.
"I wish all the women in the world give men as much happiness as Sunny Leone gives," wrote RGV.
This tweet, as expected, did not go down well with the Twitter users, who suggested that he must say this to his mother and daughters as well.
Meanwhile, the director clarified his tweets, especially on Sunny Leone, and said that the flak arises from 'ultimate hypocrisy.'
"The negative noise towards my tweet on @SunnyLeone arises from ultimate hypocrisy. She has more honesty and more self respect than any woman," he tweeted.
-ANI