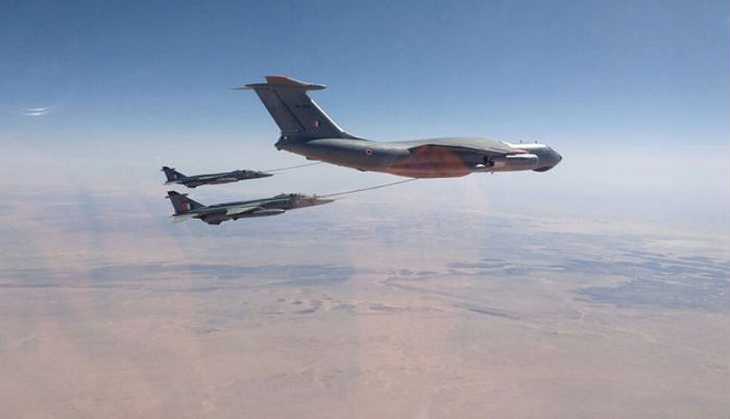 The 12-aircraft contingent of the Indian Air Force (IAF) is set to participate in the Red Flag military exercise scheduled to be held at Eielson airforce base of Alaska. The Red Flag is a multinational exercise where the air forces of the various friendly countries come together for operation exposure, capability, tactics and planning. The exercise dates back to 1975 when the United States Air Force first conducted the drill with friendly nations.
The IAF contingent, comprising fighter planes Sukhoi 30-MKI, strike jet Jaguar, transport aircraft C-17 globemaster and the tankers IL-78, is being is being led by Group Captain H Assudani and will focus on development of better strategy in near realistic scenarios. "The exercise will provide ample opportunity for exchange of ideas relating to concept of operations in a dynamic warfare environment," an IAF statement said.
The exercise will provide opportunity for exchange of ideas for better operational programmes.
The contingent departed from Jamnagar on 3 April where all fighter aircrafts took off for Bahrain in the first phase of the shorties. The contingent will be taking the longest ever path to reach the Alaska air base - flying via Bahrain, Egypt, France, Portugal, Atlantic Ocean and Canada.
The most crucial part of the journey will be the leg between Portugal and Canada as there will be no land-surface for 4 hours. The IAF jets are scheduled to take two separate shorties of 4 hours to cross the Atlantis Ocean.
This marks the third time that the IAF is participating in the Red Flag. Earlier, the Sukhoi aircraft in 2008 and Jaguar in 2004 have participated in the exercise. But, it will be first time when both the fighter jets will be participating together.