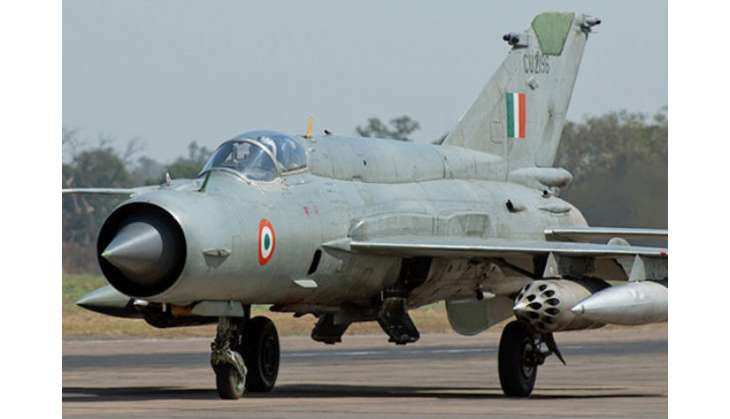 An Indian Air Force MiG-21 fighter plane crashed in Barmer area of Rajasthan on 10 September. The pilot and the co-pilot have escaped unhurt. No damage to property has been reported yet.
MiG-21 aircraft was airborne from Uttarlai airbase near Barmer. Both pilots ejected safely. No reported damage to civil or service property.

— ANI (@ANI_news) September 10, 2016
The reason behind the crash has not been ascertained yet.
Last year, an MiG-21 crashed in Soibugh in the Budgam district of Jammu and Kashmir.
The MiG 21 was commissioned in 1970. Since then, over 170 IAF pilots have been reportedly killed in the fighter aircraft crashes.
According to Defence ministry data, half of all the aircraft crashes suffered by the IAF since 2012 involve MiG fighters.
The MiG-21s are scheduled to retire in the period between 2017 and 2020. The non-upgraded versions of the MiG-27s are scheduled to retire this year and others by the next year.
--With inputs from ANI