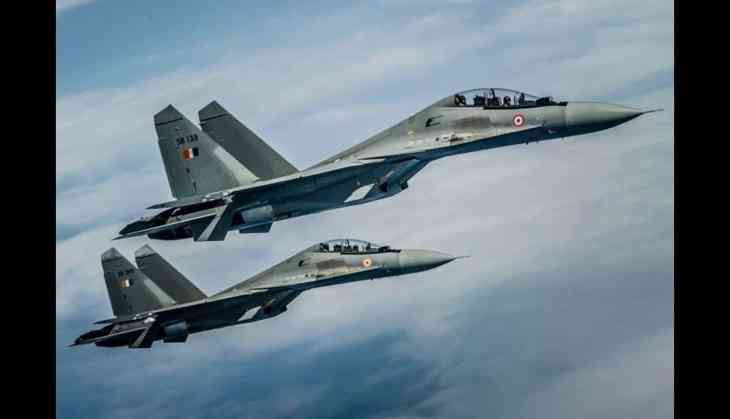 Indian Air Force jets shot down a drone after radar detected an unidentified flying object over the Indo-Pak International Border in Rajasthan.
As per the defence officials, the unidentified object was looking like a drone which entered Indian airspace on Monday morning.
However, the Indian Air Force immediately respond to it and shot down the unidentified flying object.
The Pakistani drone's presence in Indian airspace was detected at around 11:30 morning. Indian Air Force jet shot down the aircraft with air-to-air missiles.
IAF's Sukhoi Su-30MKI fighter jets scrambled the drone from the Nal Airforce Station, located on the outskirts of Bikaner. The jets hit the drone by firing an air-to-air missile.
However, the drone's debris was fall in Pakistan on a sand dune name MW Toba. Reportedly, just before this news broke out in India that Indian Air Force has shot the Pakistani aircraft, Pakistani Twitter filled with the tweets that Indian Air Force once again carried out an airstrike on Pak but, this time across Rajasthan border.
Many Pakistani users took to Twitter and tweeted a photo of broken metal which claimed that this is the debris of bombs that Indian Air Force had dropped in Fort Abbas in Pakistan's Punjab.
However, Pakistan military clarified that there was no airstrike by IAF and said that the photos of the metal objects were of fuel tanks dumped by Pakistani jets flying in the area.
Earlier on 26th February, Pakistani drone had been spotted in Gujarat's Kutch and was shot down by India near the international border. The drone had spotted days after the ghastly attack on CRPF troop in south Kashmir's Pulwama on 14th February.
Also read: Pulwama Revenge: Hours after IAF aerial strike at terror camps, Pakistani spy drone shot down in Gujarat