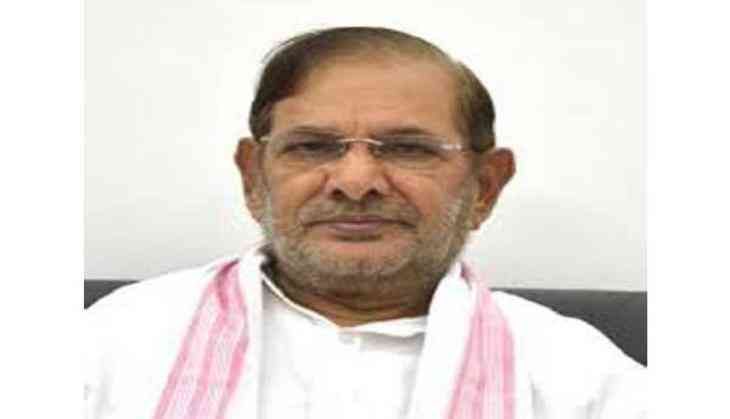 Senior Janata Dal (United) leader Sharad Yadav on Saturday claimed that he had sent fellow party leader Ali Anwar Ansari to attend a meeting of opposition parties convened by Congress chief Sonia Gandhi, so that Bihar-like grand alliance is replicated countrywide.
Speaking to ANI here, Sharad Yadav said, "I had sent Ali Anwar there. Bihar-like grand alliance must be replicated countrywide, that is why he went there."
Anwar was suspended from the JD (U) parliamentary party for participating in the Opposition meeting called by Congress president Sonia Gandhi.
"MP Ali Anwar stands suspended from JD (U)'s parliamentary party after he participated in the Opposition parties' meeting. This was against the party," JD (U) general secretary K.C. Tyagi told ANI.
The joint Opposition meet was called to discuss unity and chalk out a strategy against the Prime Minister Narendra Modi-led Central Government.
Justifying his stand of attending the opposition's meet, Anwar said he is still following the people's mandate.
"Nitish Kumar went against the mandate. We are still following the mandate of the people, which was in the favour of the grand alliance," he said.
"The ones who changed the mandate should be questioned," he added.
-ANI