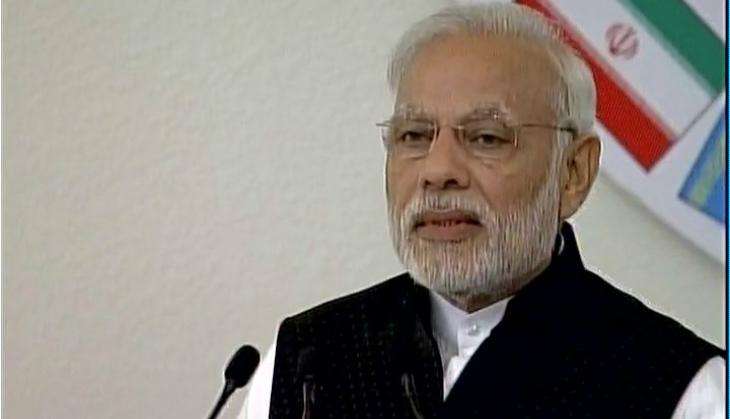 Prime Minister Narendra Modi, on 8 December, hailed the spirit of the nation for supporting the demonetisation move and asserted that the banning of high currency notes will empower the poor, neo-middle class, middle class and benefit future generations.
The Prime Minister took to his Twitter handle and said the government's decision has several gains for farmers, traders, labourers.
"I salute the people of India for wholeheartedly participating in this ongoing Yagna against corruption, terrorism and black money. Together, we must ensure the India Defeats Black Money. This will empower the poor, neo-middle class, middle class & benefit future generations. The government's decision has several gains for farmers, traders, labourers, who are the economic backbone of our nation," tweeted the Prime Minister.
Urging the nation to bear the change with patience, the Prime Minister said that he warned of little inconvenience and that a little pain in present will reap gain in the future."I always said that the government's measure will bring a degree of inconvenience but this short term pain will pave way for long term gains. No longer will the progress and prosperity of rural India be curtailed by corruption and black money. Our villages must get their due," he said.
"We also have a historic opportunity to embrace increased cashless payments & integrate latest technology in economic transactions. My young friends, you are agents of change who will make India corruption free and ensure more cashless transactions," he added.
Targeting Prime Minister Modi on the issue of demonetisation, Congress vice-president Rahul Gandhi, earlier in the day, dubbed the move of currency swap as "foolish".
Gandhi said the decision has been implemented without any consideration.
Further attacking Prime Minister Modi, he said "If I am allowed to speak in the Lok Sabha, I will show to all how Paytm means 'Pay to Modi."
When asked about the disruption in Parliament, the Congress vice-president said the responsibility of running the House is with the government and the Speaker, not the opposition.
With the opposition observing 'Black Day' to vent their ire over the existing problems post completion of one month of demonetisation, the government today cornered the Gandhi family, saying those questioning the ruling dispensation are the ones supporting the black money holders.
Union Information and Broadcasting Minister M Venkaiah Naidu said the opposition is not observing a Black Day, but they are voicing their support for black money holders.
Taking a dig at the Congress, he added, "Gandhi ji gave call for Satyagrah to see that victory of truth prevails. What are so-called namesakes of Gandhis doing?"
Union Parliamentary Affairs Minister Ananth Kumar, echoing similar sentiments, alleged that the opposition's protest was aimed at garnering media space.
-ANI