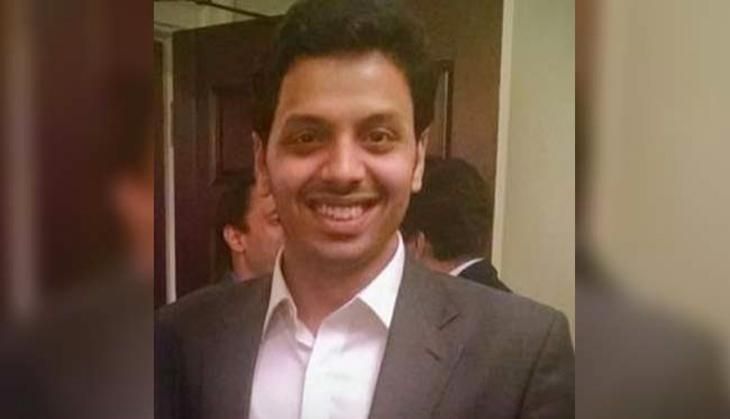 The Bharatiya Janata Party is riding high on the success of the Assam assembly elections, and is all set to form a government in the state, for the first time ever.
The BJP - along with its allies, the Asom Gana Parishad (AGP) and the Bodoland People's Front (BPF) - sealed over 80 seats in the 126-member Assembly. The Amit Shah-led party also won 60 seats on its own.
The party's 'historic' win was made possible by the efforts of Rajat Sethi, the 30-year-old poll strategist whose hard work helped end the reign of the Congress in the state.
Two years ago, the BJP recorded a landslide victory in 2014 general elections and routed Congress from the Centre. Poll strategist Prashant Kishor was lauded for having helped the BJP come to power. With Kishor having parted ways with the BJP after the Lok Sabha elections, the mantle was passed on to Rajat Sethi and team.
However, Sethi doesn't seem too pleased with the comparison with the BJP's former star poll strategist. An NDTV quoted him as saying, "I am no Prashant Kishor, these are terms the media uses".
Sethi worked with a team, including Shubhrastha - the co-founder of Citizens for Accountable Governance and a former member of Prashant Kishor's team - to help script history for the BJP in Assam.
Sethi's resume is decorated with degrees from IIT (B Tech from IIT-Kharagpur), MIT Sloan School of Management and Harvard Kennedy School in the United States. The poll strategist - who hails from Kanpur - completed his studies from an RSS-run Shishu Mandir.
Sethi returned to India from the US in June 2015. Later that year, BJP General Secretary Ram Madhav asked Sethi to move from Delhi to Guwahati in the view of upcoming elections.
How did he do it?
"I helped the BJP because I find ideological similarities with them. I am just like any of the thousands of BJP workers who try and help the party in different ways," NDTV quoted Sethi as saying.
According to the report, Sethi believes that the party won because it had "formidable social coalition of various communities and tribes". He also credits the squeaky clean reputation of Sarbananda Sonowal for the party's success.
"I just worked as part of a team put together by Ram Madhav ji... so any credit should go to him, and to the fact that the BJP had a formidable team in Sarbanada Sonowal and Himanta Biswa Sarma. That's the real story behind the BJP 's success in these polls," NDTV quoted Sethi as saying.