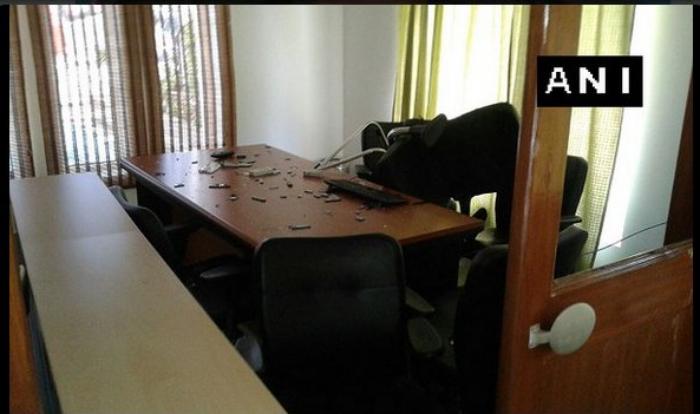 The vice-chancellor of Hyderabad University, Appa Rao, resumed office on 22 March - after a two-month absence.
Rao was met with furious protests by students over the suicide of Dalit scholar Rohith Vemula.
The VC had been forced to go on a leave after facing heat on his handling of the issue.The students protested at the VC's residence and ransacked his residence, breaking glass windows and doors - and damaging other property.
Students have also called for a boycott of classes to protest Rao's return. Jawaharlal Nehru University Students Union president Kanhaiya kumar is slated to visit the university on Wednesday.
The situation is tense at the university as the students continue to protest and chant different slogans.Vemula committed suicide on 17 January. His suicide had stirred controversy across nation as wave of grief and furious reactions from all communities hit the case.
Rao has been accused of abetting Vemula's suicide as he suspended him along with four other students from the university hostel. They were suspended allegedly for beating an ABVP leader.