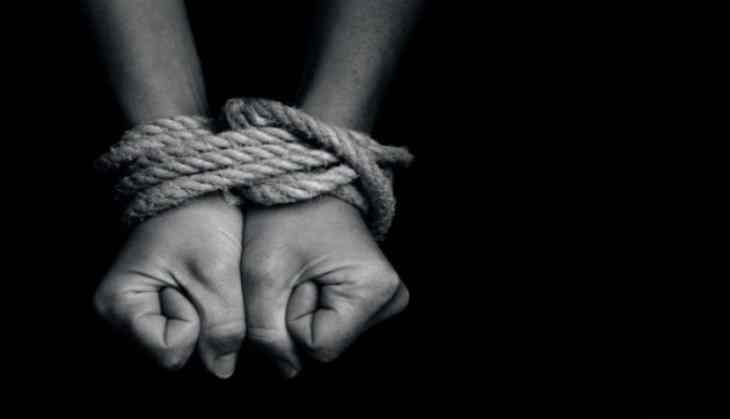 The evil of human trafficking swallowed another victim, as an innocent woman is battling for her life after being engulfed by false promises.
Gulam Hyder, husband of Rubeena Begum who was trafficked to Oman, registered a police complaint in Falaknuma Police Station under IPC section 420, against the agents who allegedly misled his wife.
Hyder informed ANI that his wife was offered a job for Rs. 80,000 for one month in Dubai.
Rubeena Begum departed for Dubai in February 2017. Post her arrival, Rubeena was redirected to Oman where she was tortured by her employer daily.
Hyder further alleges that his wife is facing sexual harassment and other physical tortures.
Hyder has formally requested the External Affair minister Sushma Swaraj to look into the matter.
-ANI