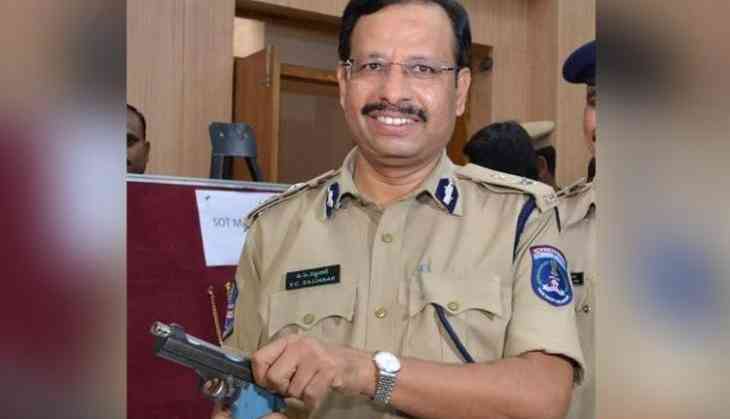 Hyderabad police on Friday confirmed the killing of all the four accused in the rape and murder of woman veterinarian have been killed in an encounter with the police in the wee hours today.

The Cyberabad Metropolitan Police Commissioner, VC Sajjanar, who is handling the woman veterinarian's rape and murder case had also led such encounter in the year of 2008, where the police had gunned down three youths early, a few hours after they were arrested for throwing acid on two girls on December 13, 2008.

The Cyberabad police commissioner, Sajjanar was the Warangal Superintendent of Police (SP).
In 2008, three youths had thrown acid attack on two girls, when the duo was going on a scooter to college. one of the girls had rejected the proposal of Srinivas, the prime accused in the case.
The prime accused, along with his friends P Harikrishna and B Sanjay, waylaid the girls and attacked them with acid at Mamonoor on the outskirts of Warangal town.
The attack on the girls had sent shock waves across the state and pressure mounted on the government from women's organizations to arrest and punish the culprits.
They accused were killed after they opened fire in self-defense. They were being taken to the crime spot to gather evidence, allegedly tried to attack the policemen with a country-made weapon and acid they had buried in the isolated location.

The four accused in rape and murder of woman veterinarian were killed in an encounter with the police when the accused tried to escape while being taken to the crime spot. The accused--Mohammed Arif, Naveen, Shiva, and Chennakeshavulu were killed in a Police encounter at Chatanpally, Shadnagar today in the wee hours, between 3 am and 6 am.
Also Read: Hyderabad Encounter: Rose petals showered on police team, 'DCP-ACP zindabad' slogans raised at crime spot