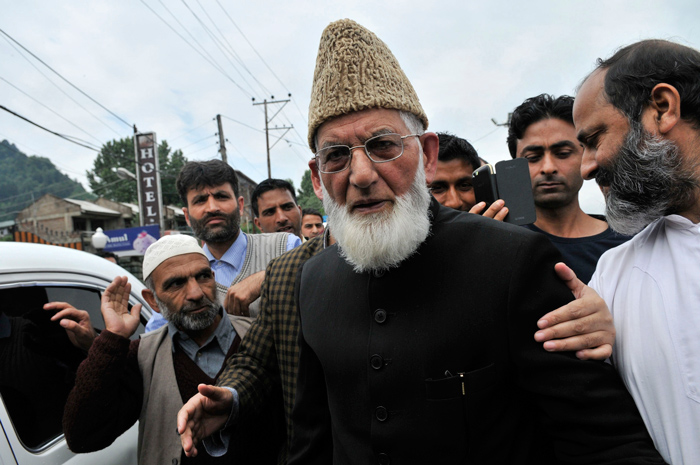 To counter Prime Minister Narendra Modi's rally in Kashmir on 7 November, All Parties Hurriyat Conference (APHC) led by separatist Syed Ali Geelani has given a call for a 'Million march' to be held that day.
The Conference has called the march with the aim to assemble a larger crowd than the one which will attend Modi's rally. Even the venue of the march, Tourist Reception Centre ground in Srinagar, is very close to the Sher-I-Kashmir park, the venue where Modi is scheduled to give his address on 7 November.
"Over a million people will participate in the march and it will be a clear referendum that will establish if the people of Kashmir are with the freedom movement or they have changed with the time," Hurriyat Conference spokesman, Ayaz Akbar, said.
Geelani has asked other fractions of separatist groups to join the march, which will be a peaceful affair.
"We will take the responsibility of the proposed march and its discipline in our hands. The event will not create any law and order problem and nor will it disturb the traffic system," said Akbar.
The Conference is expected to notify the state administration and send a letter to the Srinagar Deputy Commissioner Srinagar for the march.