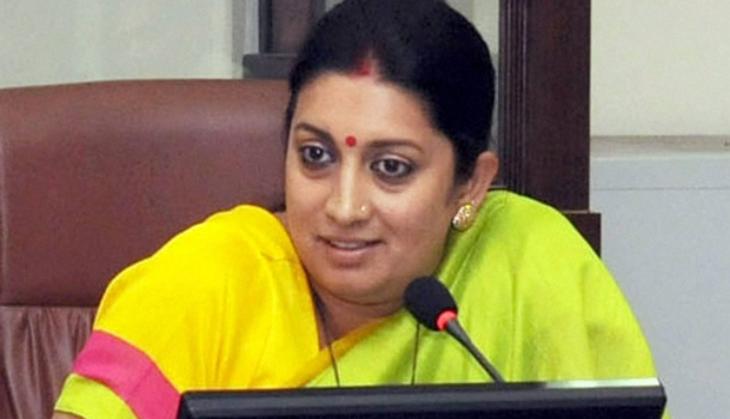 University of Delhi, on Tuesday, told a local court that the documents of Union HRD Minister Smriti Irani's B.A course in 1996, as mentioned by her in an affidavit filed during the 2004 Lok Sabha elections, have not yet been found.
The University's response came following an earlier order by the court summoning documents from its School of Open Learning department on an allegation that while Irani's affidavit in the 2004 elections mentioned that she completed her B.A in 1996, another affidavit by her during the 2011 Rajya Sabha polls from Gujarat mentioned her qualification as B.Com(part 1) from DU.
The Assistant Registrar of the School of Open Learning, OP Tanwar, however, submitted documents related to Irani's admission form for B.Com (H) course of 1993-94, its result and further her enrollment-cum-admission form for first year BA (H) Political Science course of 2013-14. He also informed the court that her Std 12 documents are yet to be found, clarifying that "verification must have been done before the admission".
The matter has been fixed for further hearing on 6 June.