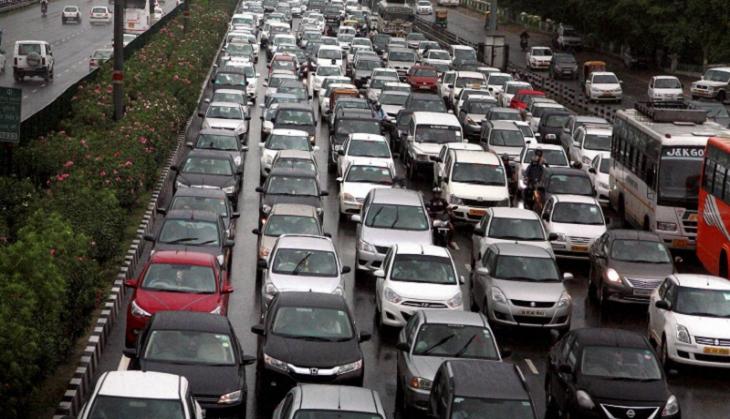 In order to deal with the traffic woes of the national capital, a high-powered committee of the Ministry of Urban Development has developed a proposal to unclog the bottlenecks on roads.
According to the Times of India, the draft report of the committee has listed 44 choke points identified by the traffic police with worst connectivity which makes the situation more complex to deal with.
The solution
The draft calls for the creation of a secondary road system in order to distribute the traffic to a bigger network.
It suggests the creation of multiple bypasses to avoid the traffic which is not actually meant to enter the city.
The places which need immediate attention, as per the draft, are Maharani Bagh, Greater Kailash, ITO, Lajpat Nagar, Karol Bagh, Vasant Kunj and Dwarka.
There is an acute need for removal of encroachments, says the panel. But the solution comes with a number of legal hassles as several encroachments include religious structures, are very difficult to deal with.
Rao Tula Ram corridor, Lajpat Nagar Market, Saket Metro station, ITO and Karol Bagh, have been identified as major choke points.
"Many of these choke points require engineering, design as well as neighbourhood-level network planning, and most of the congestion points require the intervention of more than one civic agency such as Delhi Metro, PWD, MCD, etc," says the report.
The Achilles' heel
According to the panel, the major hurdles for implementation of the measures is the capital's infrastructure development system where projects get stalled over issues like the transfer of land from one department to another, the granting of permissions by multiple agencies and coordination among the agencies involved.
In addition to greater networking among the capital's agencies, the committee also "strongly" observes that decongestion work will require "active co-operation from the Railways and the ministry of defence".