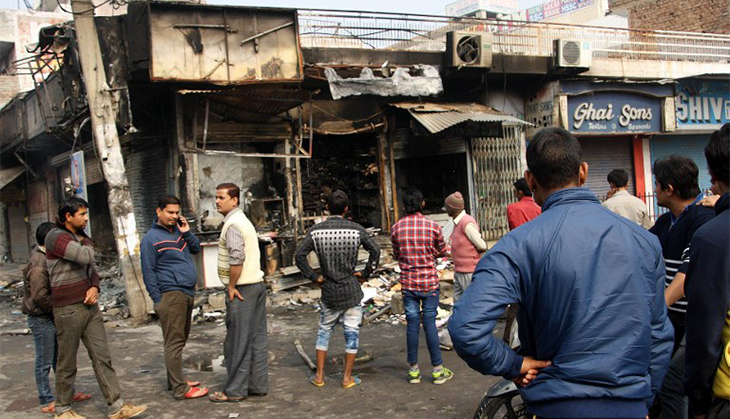 The Prakash Singh committee looking into the situation in Haryana during the Jat agitation in February has reported an administrative paralysis in that period, with the home department and the police failing to act. The riots claimed 30 lives and caused damage worth crores.
According to the 451-page report, the "highest functionaries" in the government failed to show "the kind of guidance, direction and control" that is expected in such a crisis. The report indicts 90 police and administrative officers for their failure to act.
The report, submitted to the Haryana government on 13 May, has not yet been made public. However, the government has since then transferred four IPS and three IAS officers, including the then additional chief secretary (home) and director general of police, and suspended three officers of the Haryana Civil Services and 10 deputy superintendents of police.
The Jat community has threatened to renew their agitation from 5 June, according to The Indian Express.
According to the report, some officers either displayed cowardice, or did not act for fear of lack of government support, or deliberately remained inactive because of a caste bias that showed itself in "inaction against the rioters, connivance with the vandals, absence from duty/ desertion, abetment of the hooligans".
The report says: "What was lacking was the will to act, the determination to prevent riotous mobs from assembling in the first instance and then dealing with them effectively while they were committing acts of violence, arson, loot or vandalism... officers at the district level, barring a few honourable exceptions, just did not rise to the occasion. They were either unequal to the daunting situation they faced or they could not mobilise the full strength of the officers and men under their command, some of whom went missing or deserted their duties."
No direction was given by the home department, while the then DGP, Yashpal Singal, stayed away from the affected areas, and also kept away other high-ranking officers. No control room was set up either.
While chief minister Manohar Lal Khattar escaped censure, the report said that former chief ministers were responsible for the situation in the state in which the home department has little commanding power.