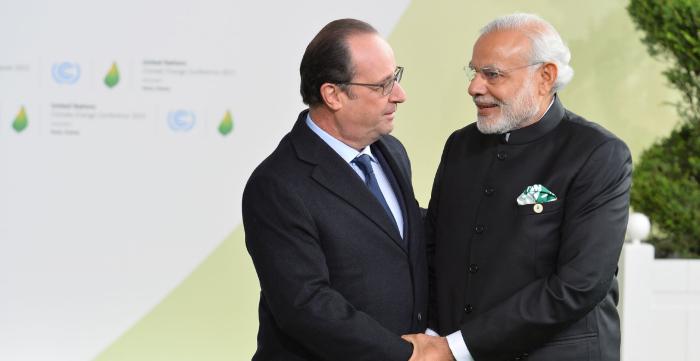 French President Francois Hollande, who will begin his three-day visit to India on Sunday (he is the chief guest of our 2016 Republic Day Parade) with a tour of Chandigarh, was interviewed by PTI ahead of his visit.
Here are the major takeaways from his interview:
1. The Rs 60,000 crore Rafale jet deal between France and India, which is under last minute negotiations, is unlikely to be signed during his current visit. "Agreeing on the technicalities of this arrangement obviously takes time, but we are on the right track," Hollande insisted.
2. He stated that Indo-French co-operation in defence "is part of our strategic partnership. It is based on trust, a very strong trust between both our countries."
3. On the Pathankot attacks, Hollande said that India is "fully justified" in asking Pakistan to take action against the perpetrators of the horrific terror attack on the Indian Air Force Base.
4. The French President congratulated PM Narendra Modi for "his diplomacy reflecting both a sense of proportion and a strong determination."
5. In the written interview, Hollande stated, "India and France are confronted with similar threats: we are attacked by murderers who pretend to act on religious basis. Their real objective is widespread hate. They want to undermine our democratic values and our way of life. India and France are united in their determination to act together against terrorism."
(With inputs from Hindustan Times)