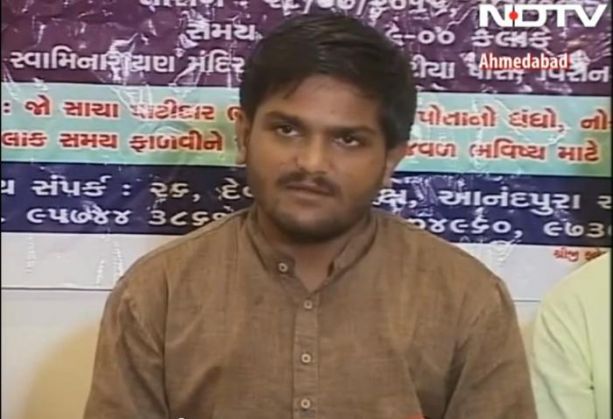 Hardik Patel, the 22-year-old who is the brain behind Patel agitation in Gujarat, has now landed in Delhi to take his movement to the next level. He will be meeting with the leaders of Jat and Gujjar community and hold a press conference here on 30 August.
Patel, who has revived the demand of OBC status and reservation by different communities has already got the support of JD(U) leader Nitish Kumar. In an interview given to TheCitizen, Hardik talked about fighting till their demands are met.
"There is no support so far from any corner. In the past ten years there were approximately 8000 suicides and all of them were Patels farmers," he said when asked about the strong status of Patels in the state.
Hardik denied that he was getting support from any leader or a political party. He asserted that he doesn't have good relations with a particular party but he idolises Sardar Patel and follows Bal Thackeray.
When asked about his future plans, he said that the country was going to witness the next big thing in two days. Hardik mentioned that a huge plan was being undertaken and the "whole world will come to know about it."
Patel said that the country belongs to 'Hindus' but 'Muslims' who want to live like Dr Kalam are welcome here. However, he said that the lives of those 'Muslims' who follow the likes of Dawood Ibrahim will be made miserable.