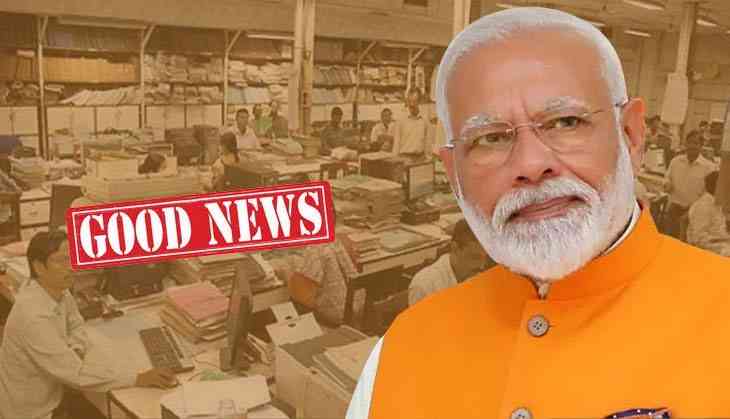 Good news for government employees as Modi-led government has decided to hike Dearness Allowance of government employees by 5 percent to 17 percent. The decision has been approved by the Cabinet on Wednesday.
Ahead of the festive season, Union Minister Prakash Javadekar made the announcement and the decision will benefit 50 lakh government employees and 62 lakh pensioners.
"The government has increased the DA from 12 percent to 17 percent," Union minister Prakash Javadekar said after a Cabinet meeting today.

Javadekar called the hike in DA as Diwali gift for employees. The proposal is set to cause cost the exchequer a total of Rs 16,000 crore.
The Union Minister also make another announcement for Asha workers. He said that the government has decided to double the remuneration of workers from Rs 1000 to Rs 2000.
Dearness allowance is a cost of living adjustment allowance that is paid to government employees, public sector employees and also pensioners. It is calculated according to the basic salary to mitigate the impact of inflation.
Also Read: Modi govt festival offer for Central government employees; details inside