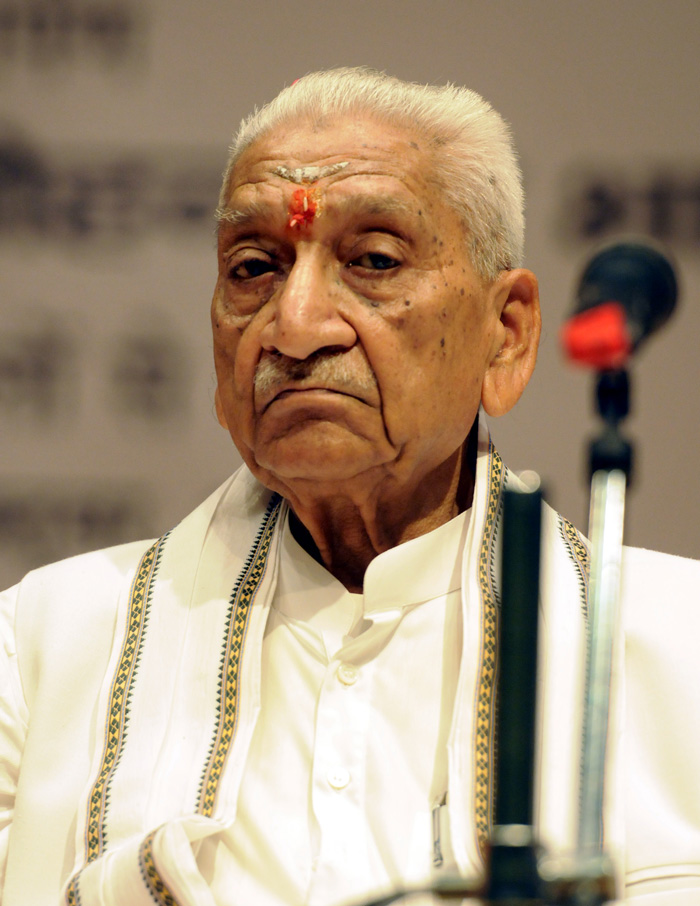 A day after Vishwa Hindu Parishad leader Ashok Singhal passed away, the three BJP lawmakers in the 70-member Delhi Assembly protested against the Delhi government for not giving a formal tribute to him.
A chaotic situation ensued when BJP leader Vijender Gupta demanded a condolence motion which was rejected by speaker Ram Niwas Goel.
While Gupta claimed that Singhal was a statesman and deserved to be honored, AAP MLAs Somnath Bharti and Amantullah Khan reacted by accusing him of playing a divisive role.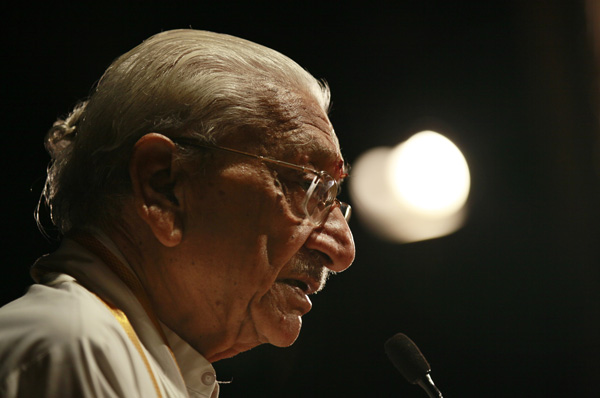 Here are some of the reasons which may have made Singhal their hero:
Spearheaded Ram Janmabhumi movement
A Hindutva ideologue, Singhal was born in 1926 near Agra and studied metallurgical engineering from Banaras Hindu University Institute of Technology in 1950. He became the general secretary of VHP in 1980 and played a prominent role in bringing together Hindutva forces from around the country to empower the Ram Janmabhoomi movement which escalated in the coming decade.
The entire movement had apparently helped BJP in reaching the higher pedestal in Indian politics as several Sadhus and Sanyasins campaigned for the party in 1991 elections.
Led several different campaigns
In 1985, Singhal was the man who launched Ram Janki Rath Yatra demanding that the locks Ram Janmabhoomi be opened and after that campaigned for building a Ram Lala temple. Reportedly, he managed to reach Ayodhya and break police barricades in 1990 even after the then UP chief minister Mulayam Singh Yadav had launched an operation to nab him and other Karsevaks for trying to enter the state.
In 1981, he played an important role in the mega Hindu summit organised by Congress leader Karan Singh in New Delhi. Also, Singhal had called the first-ever Dharm Sansad (Religious Parliament) of VHP in 1984.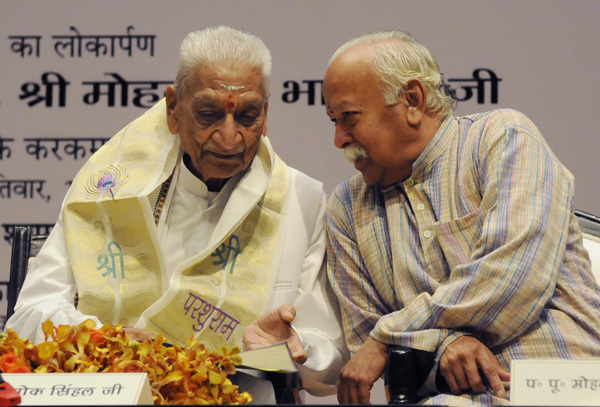 Worked for protection of cows
According to a report in The Hindu, Singhal had asked the VHP volunteers to observe 1995-96 as the year of cow protection. "He asked us to put up 30,000 cow protection posts; we rescued as many as three lakh cows from butchers that year," said a VHP volunteer, according the report. The thought process and the ideology seems to work in tandem with BJP's; the party has been accused of playing beef politics ever since it came to power in May 2014.