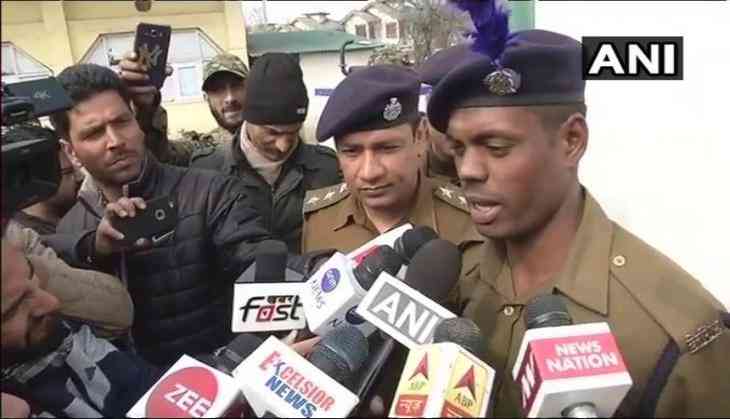 "I fired at militants and they fled", said Central Reserve Police Force (CRPF) constable Raghunath Ghait on Thursday.
He made this comment while sharing details with media how he foiled terror attack on CRPF camp at Karan Nagar in Srinagar on Monday.
He said while he was on duty at around 5:30 a.m. on Monday, he saw two militants coming towards camp with pistol, grenades, and ammunition.
"At that time, snow was falling and I could not see a lot. Then I confirmed that they are militants so I challenged them and started firing towards them. They took advantage of darkness and escaped to the nearby building," Ghait said.
He said that after that the CRPF team came and the operation started.
While militants' attempt to sneak into the camp was foiled, a CRPF constable was killed in the gunfight that followed.
Ghait added that had militants reached camp, there would have been more casualty, and a lot more harm.
CRPF Director General (DG) RR Bhatnagar has said, "We have taken a decision to grant this courageous constable out of turn promotion."
Ghait, 27, hails from Nandura in Maharashtra.
--ANI