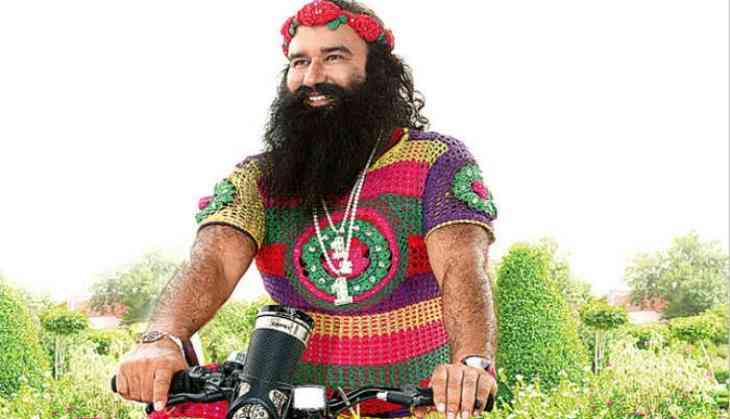 Dera Sacha Sauda chief Gurmeet Ram Rahim, who claims to be a rockstar, filmmaker, stuntman, automobile designer and of course, a godman, found guilty of raping two of his followers in 2002 and has been sentenced 10 years of imprisonment.
The court proceedings against Dera Sacha Sauda chief Gurmeet Ram Rahim has already started on 28 August in connection with the rape charges levied against him and a sentence will be pronounced, hereafter.
The special Central Bureau Investigation (CBI) court judge, Jagdeep Singh had allotted 10 minutes each to both sides to put forth their arguments at Sunaria Jail in Rohtak.
Who is Gurmeet Ram Rahim?
Baba Ram Rahim turned Gurmeet Ram Rahim into the leader of the Dera Sacha Sauda in 1990 when he was only 23. Ram Rahim is from Ganganagar in Rajasthan where his family owned land before he was brought to Sirsa by Shah Satnam Singh in 1974, the then head of the Dera, which started in 1948.
Ram Rahim claims, that the founder of the sect, Shah Mastana, "in his last Satsang (spiritual discourse) of January 1960 had repeatedly prophesied, 'Exactly after seven years, I will come again in the form of the third body (the Third Master)".
Ram Rahim was born on 15 August, 1967.
In his 25-year-long stint as the head of the Dera, Gurmeet Singh Ram Rahim 'Insan' as he prefers to call himself, has created a larger than life image, and a following of more than five crore people spread over not just Punjab, Haryana and Delhi but also in several other countries where people migrated for a living.
His followers mostly comprise of the lower castes, the Dalits, the landless – those who have been on the margins in Haryana and Punjab. This influence also makes these Deras important for the political parties who prostrate before these self-styled godmen before elections.
While Ram Rahim claims he is apolitical, the Dera is said to have a political committee which decides which party to support and sends out a diktat to its followers.
Dera Sacha Sauda, for example, has considerable influence in the districts of Ambala, Sangrur, Barnala, Mansa, Bathinda, Fazilka, Muktsar, Faridkot and Ferozepur, and Sirsa, its headquarters, something which explains reports of violence coming in from various parts of Haryana and Punjab. Many of these regions have a high concentration of Dalits and lower caste groups and a history of caste violence.