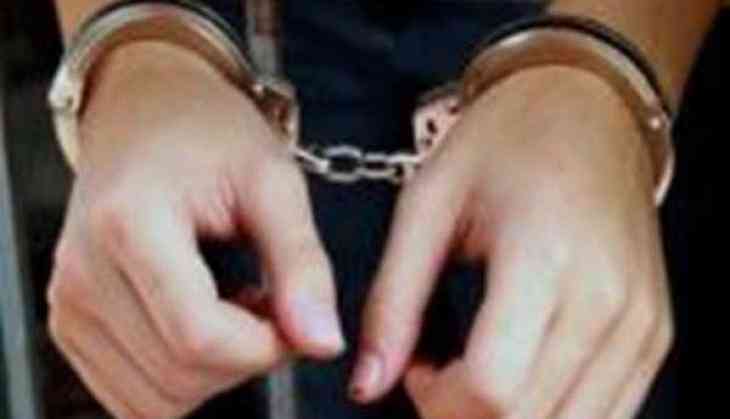 Hyderabad police on Tuesday announced the arrest of Nowhera Shaik, Managing Director of Heera Group of Companies and National president of Mahila Empowerment Party (MEP) Party, in a case of cheating by large deposits in name of investment.
Anjani Kumar, Commissioner of Police, Hyderabad city informed, "Based on available evidence, Nowhera Shaik was arrested on 15 October 2018 at New Delhi and was brought to Hyderabad on Transit Remand issued by Saket Court, New Delhi. After being brought to Hyderabad she was produced before the XII ACMM Court, Nampally, Hyderabad. "
Elaborating further on the case, he added, "Nowhera Shaik is heading 15 companies under different names within the ambit of Heera Group of companies. Many of the companies are involved in the collection of deposits and investments in different modes of the gold scheme from the public, wherein these companies commit a return of around 36% per annum for the invested amount. While the exact number of investors/ depositors is not known because the companies have not disclosed complete information before the police, it is expected that the number of depositors could be in thousands in different states of the country."
"During investigation evidence of diversion of funds has also come to light. Evidence has also been found of purchase of assets in different names of individuals as well as companies. Many investors have not been paid their dues since last few months by accused companies. The companies and other accused have not cooperated with police relevant information during the course of the investigation," Kumar said.
The Police Commissioner also informed that during the investigation, more than 160 bank accounts have been identified across India, details of which are being sought from the concerned bank.
He also said that different properties have been identified and necessary action under the Telangana deposits of Financial Establishment Act 1999 and the prize chits and money circulation schemes (Banning) are under consideration.
An FIR was registered against Nowhera Shaik Under Sections 406, 409, 420, 506 of the Indian Penal Code (IPC), and section 5 of Telangana Deposits of Financial Establishment Act 1999 and Sections 3,4,5 and 6 of the prize chips and Money Circulation Scheme (Banning) Act, 1978.
After taking up the investigation, CCS had recorded statements of various stakeholders and other victims and collected evidence from different sources and found substantial incriminating pieces of evidence against Shaik.
-ANI