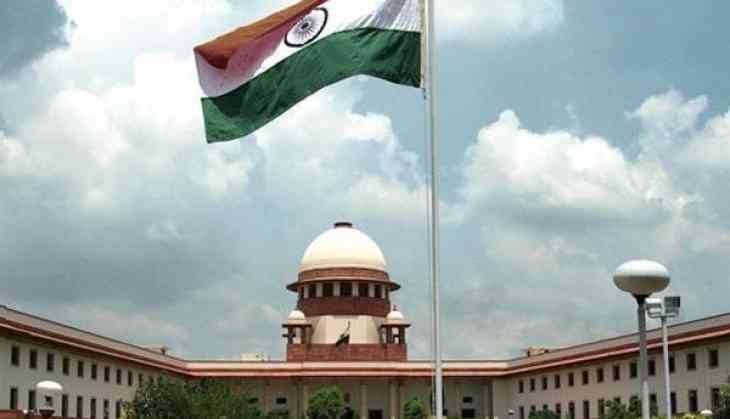 The Supreme Court of India has adjourned the hearing on plea challenging constitutionality of Article 35 A for the third time in a month. The decision has been taken after the Centre requested the apex court that the matter is sensitive in the state of Jammu and Kashmir. Therefore, the next hearing on this matter will be heard in the next year i.e. January 2019.
Supreme Court has deferred hearing on Article 35A, next hearing on 19 January, 2019: Supreme Court Advocate Varun Kumar pic.twitter.com/OwSKA4JOJP

— ANI (@ANI) August 31, 2018
As per the reports, the apex court has postponed the case for hearing on 19th January 2019.
However, both the Jammu and Kashmir government and the Centre had agreed to postpone the hearing on petitions challenging the constitutional validity of Article 35A till January or Feb. It means now the hearing will be done after the panchayat polls in the state which will be held in the month of December.
'Govt of India argued before SC that the hearing should be postponed till Panchayat elections are over as there may be law & order problem in J&K. Court agreed that it will hear the petitions after Panchayat elections are over,' Advocate DK Dubey, on hearing on Article 35A in SC.
Govt of India argued before SC that the hearing should be postponed till Panchayat elections are over as there may be law & order problem in J&K. Court agreed that it will hear the petitions after Panchayat elections are over: Advocate DK Dubey, on hearing on Article 35A in SC pic.twitter.com/h340QkAS06

— ANI (@ANI) August 31, 2018
'It was a wise and deliberate decision taken by the Supreme Court. There is no harm is adjourning the case but there was harm in continuing hearing the case as that would disrupt the local body (Panchayat) polls,' Muzaffar Baig representing PDP in hearing on Article 35A in Supreme Court
It was a wise and deliberate decision taken by Supreme Court. There is no harm is adjourning the case but there was harm in continuing hearing the case as that would disrupt the local body (Panchayat) polls:Muzaffar Baig representing PDP in hearing on Article 35A in Supreme Court pic.twitter.com/kPHXW8kgqC

— ANI (@ANI) August 31, 2018