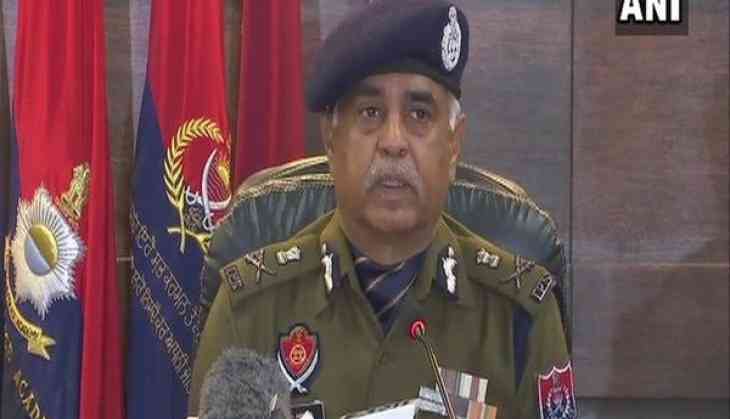 Director General of Police (DGP) of Punjab Suresh Arora said on Saturday that the Punjab police have formed a new Special Task Force called the Organised Crime Control Unit (OCCU), to address the issue of gangsters in the state.
DGP Arora told ANI, "The thriving of gangsters is a major issue in Punjab. To handle such cases, we have formed a new STF named OCCU to address the issue of gangsters in the state. We have issued an advisory in regard to their movements in some districts. The DGP Intelligence has also worked to create the information."
On being asked about the threat of gangsters in the state, the DGP added that the police would "deal with them firmly."
"We are using the latest technology involved in the search operations. This is really helping us a lot."
Additional Inspector General (AIG) Gurmeet Chauhan added that around five special operations were initiated in five districts of Punjab to nab such gangsters since Friday evening.
Punjab's most-wanted criminal Harjinder Singh Bhullar alias Vicky Gounder and his aide Prema Lahoriya were shot dead in an encounter with the police in a village near Muktsar at Punjab-Rajasthan border, on Friday evening.
Three weapons, including two .32 bore and one .30 bore pistols, were recovered from the spot. Two policemen were also injured during the operation.
Punjab chief minister Captain Amarinder Singh took to Twitter to congratulate Punjab police.
"Congratulations to Punjab Police for killing most wanted gangster Vicky Gounder and his aide Prema Lahoriya. Excellent work by DGP Suresh Arora, DG Intelligence Dinkar Gupta and OCCU team, including AIG Gurmeet Singh and Inspector Vikram Brar. Proud of you boys", he posted on the micro-blogging site.
Gounder is the mastermind of the 2016 Nabha jailbreak.
--ANI