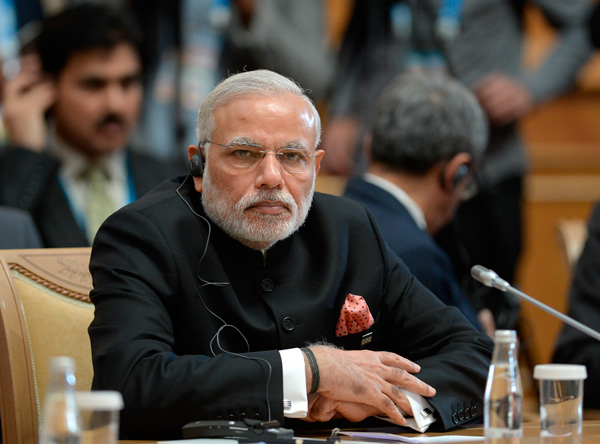 Having been unable to strike a truce with the Congress and ending the Parliament logjam, the NDA government is likely to settle for UPA's land acquisition bill. The government had moved six amendments in UPA's 2013 bill. However, now it would be upon the states to make their own land bills, as reported by NDTV
As reported by Catch News earlier, in a setback to the NDA government at the Centre, not even not even 50% of states are supporting the controversial Land Bill it has proposed.
At a NITI Aayog meeting in the capital on 15 July, out of 29, only 16 chief ministers were in attendance, including three who are opposed to the Bill.
The meeting was chaired by Prime Minister Narendra Modi, and featured the 11 CMs from BJP-led or supported governments. Of the other five, CPI (M)'s Manik Sarkar from Tripura, AAP's Arvind Kejriwal from Delhi and JD (U) leader Nitish Kumar from Bihar are opposing the Bill.
Not a single CM from a Congress-ruled state turned up, and neither did TMC leader Mamata Banerjee (West Bengal), Biju Janata Dal chief Naveen Patnaik (Odisha), AIADMK supremo J Jayalalithaa from Tamil Nadu and Samajwadi Party's Akhilesh Yadav (UP).
After the meeting, Union Finance Minister Arun Jaitley had said: "We cannot pursue a consensus over the Land Bill indefinitely. If the Centre can't manage to get a consensus, then states should be given the flexibility to develop their own laws regarding land acquisitions. Those CMs who chose to boycott the governing council meeting should consider if it is in the spirit of co-operative federalism," he said.
Read More: Land Bill Boycott: who will blink first, Modi or the opposition?