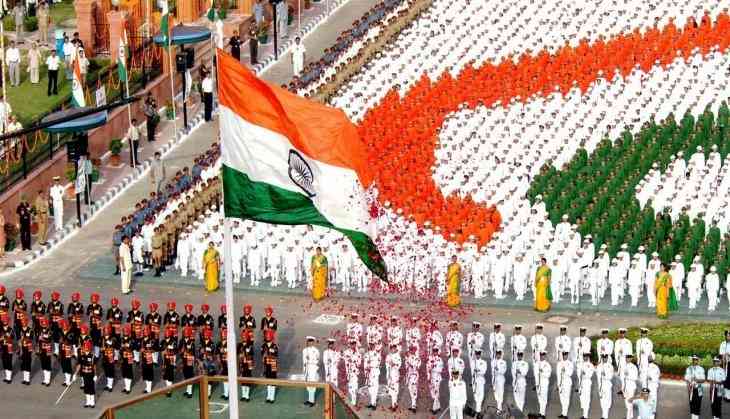 The 15th of August, India's Independence Day has finally arrived to give us goosebumps and remember the bravest freedom fighter because of whom we enjoy the air of freedom. Independence Day is celebrated with great enthusiasm across the country. On August 15, 1947, India got freedom from 200 years of British rule. Since then, on August 15, India celebrates freedom every year. This is 72nd Independence Day of India.
For Indians, August 15 is not just a holiday or a day like other but it is a day when over 1.25 billion countrymen are high on patriotism and it seems unstoppable for them to hold their love and affection for the country.
Well, in modern India, the meaning of freedom varies for people. For some freedom is living on their own rules, for freedom is living away from the partiality of caste, religion etc. Well, freedom for the citizens of India in 1947 and in 21st Century varies. However, we wish our loved ones, friends and relative on this day with a different and soulful message. Even, we put an interesting status on Whatsapp and Facebook. So, here we have a soulful and patriotic Shayari, wishes, quotes, messages for Facebook and Whatsapp.
-----Let's take decision,
To value of our nation,
Shall not forget the sacrifices
Who gave us the freedom.
Now it's our turn for a reformation
Happy Independence Day
------Thousands laid down their lives,
So that our country is breathing this day
Never forget their sacrifice
Happy Independence Day.
My India, My Pride
----Be the cause of unity,
fight against corruption and flair the flag of our nation.
Happy Independence Day 2018.
----Celebrate the free spirit of India.
May this Independence Day Fills your life happiness and prosperity.
Happy Independence Day.
----Our freedom fighters endured countless sufferings to give Indians their freedom.
It's a day to remember and honour them. Have a Happy Independence Day!
----- Freedom is our birth right, but was snatched away from us,
Our nation earned this freedom after making great sacrifices,
Let's never take it for granted!
km1s9cck
---- It swells my chest with pride that despite so many diversities, we Indians are tied in the bond of togetherness! Saluting our motherland on 72nd Independence Day. Bharat Mata Ki Jai!
Also read: Independence Day 2018: From 'Inklab Zindabad' to 'Karo ya Maro' slogans that gave freedom to India now gives us goosebumps