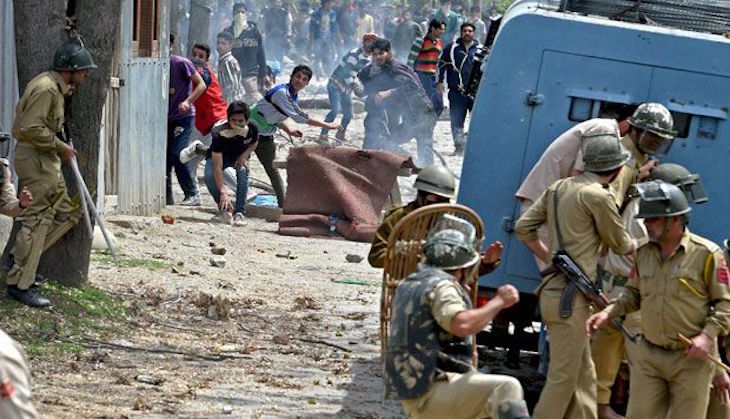 Following the incident of stone pelting, the curfew has been reimposed in Jammu and Kashmir's Handwara district.
Initially, the curfew had been lifted till 11:00 am on 18 April. It was imposed at first in wake of protests triggered by the death of four people over the alleged 'molestation' of a girl by a soldier in Handwara.
Yesterday, the girl recorded her statement before the Chief Judicial Magistrate in the Jammu High Court.
It is reported that the girl stood by her earlier statement that she was not molested by any army soldier on Tuesday.
The girl, along with her father, appeard before the Chief Judicial Magistrate, Handwara, last evening where her statement was recorded.
The army, had on Wednesday, circulated a video in which the school girl denied molestation by a trooper and alleged that local boys had harassed and slapped her when she returned from a washroom located close to the army bunker at Kashmir's Handwara town.
On Tuesday, security forces opened fire on protesters killing two and injuring 20 others. In subsequent protests two more civilians including a woman were killed in firing.
-With ANI inputs