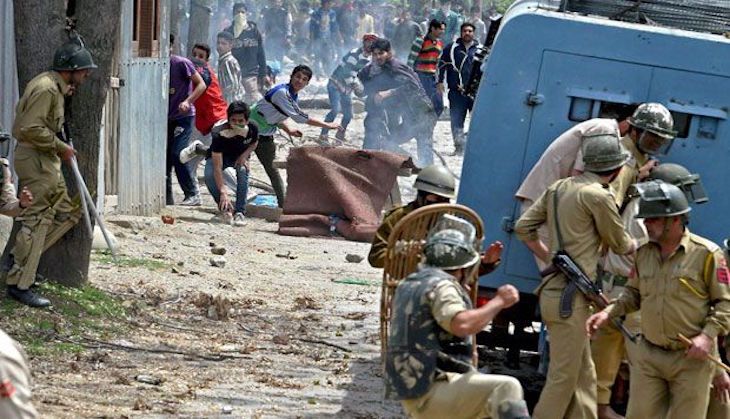 After two incidents in the past two weeks that have seen Kashmiris clash with non-Kashmiris, Jammu and Kashmir chief minister Mehbooba Mufti travelled to Delhi to meet Prime Minister Narendra Modi and defence minister Manohar Parrikar to quickly sort out the issues.
Mufti's party, the People's Democratic Party, is in a coalition government with the Centre's ruling BJP.
Last week, non-local students at the National Institute of Technology clashed with local students, resulting in a police lathi charge, while on Tuesday, a local girl in Handwara was allegedly molested by an army man, which led to protests and firing by the Army. The death toll in the Handwara clash is now four. The Hurriyat Conference has called for a 12-hour bandh in the Kashmir valley on Thursday, according to The Economic Times.
In Delhi on Wednesday, Mufti met defence minister Manohar Parrikar and asked for a time-bound inquiry into the Handwara firing. "I spoke to the defence minister. He assured me that a probe will be initiated and the culprits will be punished," said Mufti. "At the same time, the families (of the victims) will be compensated. Such incidents should not happen in the future."
About the incidents at NIT Srinagar, Mufti said: "They are our children. It is our job to provide them security. I am confident they will come back, Kashmir is their home."
Mufti also asked Modi to include Srinagar and Jammu among India's smart cities.